After a train ride of more than two days, North Korea leader Kim Jong Un arrived in Hanoi today (Feb. 26) for his second  summit with Donald Trump.
Kim, who opted for the 70-hour railroad journey to Vietnam rather than travel by air from North Korea, was spotted smoking a cigarette in Nanning, the last train stop in China, while his sister Kim Yo Jong held an ashtray.
Kim and Trump will meet in Hanoi tomorrow night (Feb. 27) for a private dinner. They are to appear together in the public the next day. Their meetings are expected to center around discussion of ending North Korea's pursuit of nuclear weapons. Kim and the US president first met last June in Singapore.
Here are images tracing Kim's trip from his arrival in Dang Dong, the Vietnam city bordering China, to his destination in Hanoi.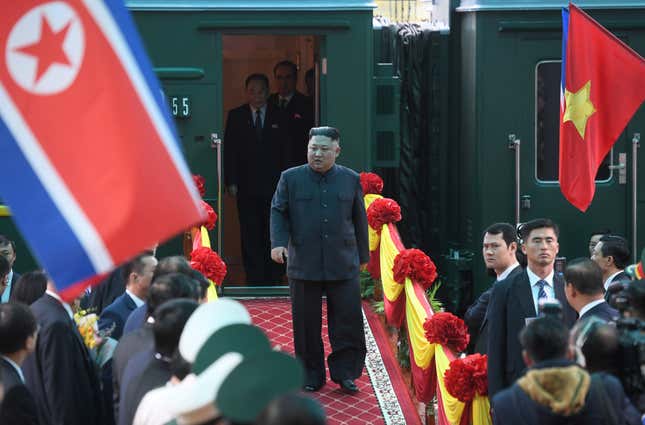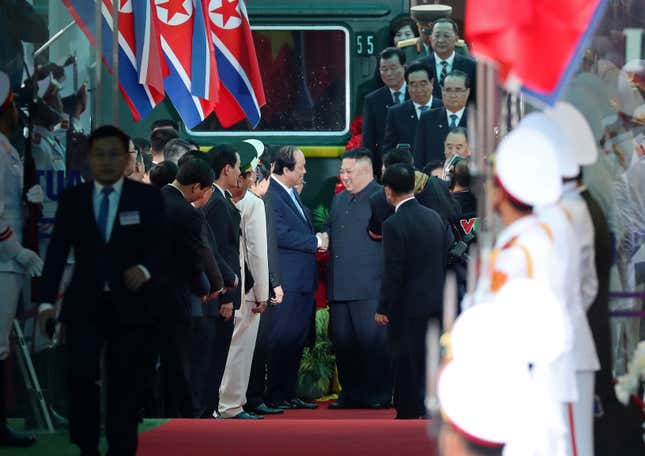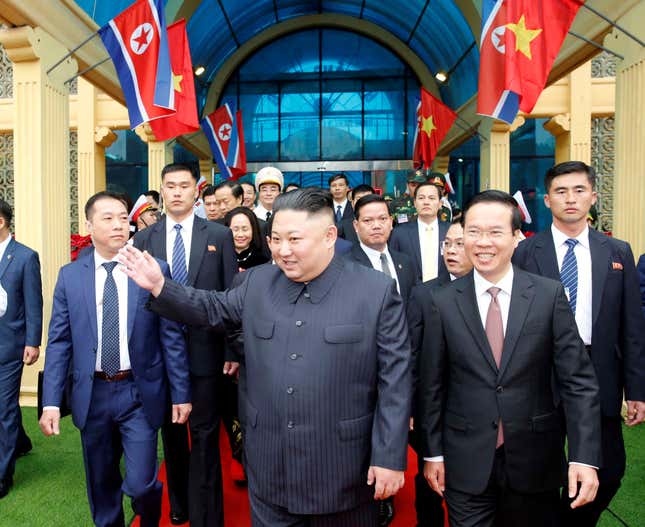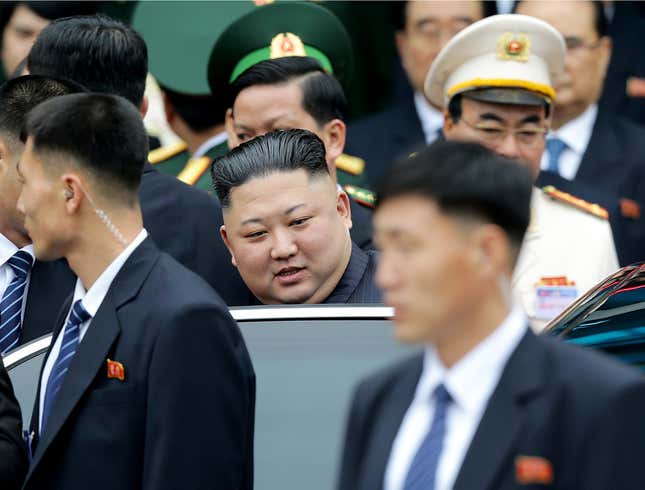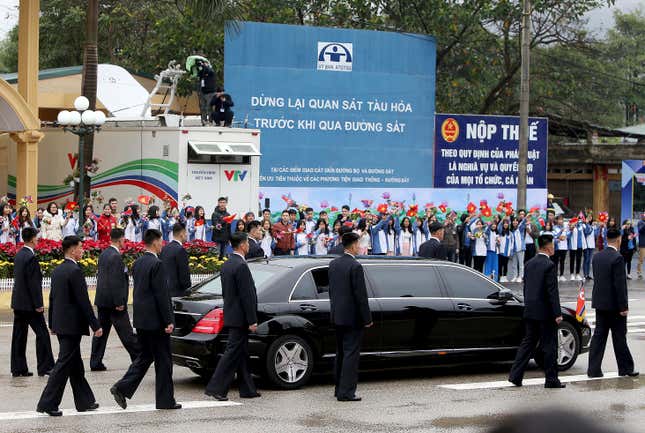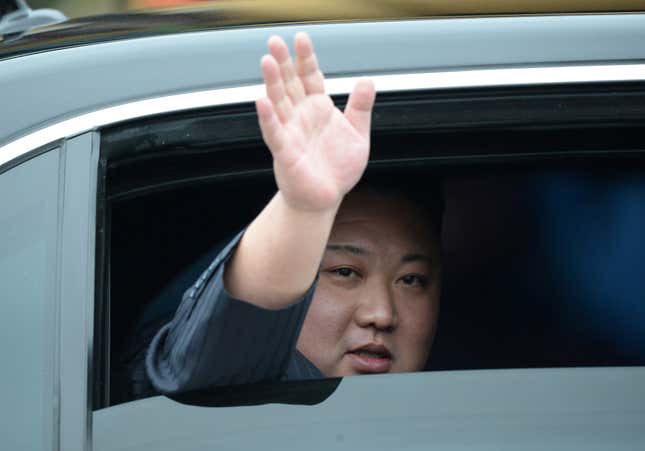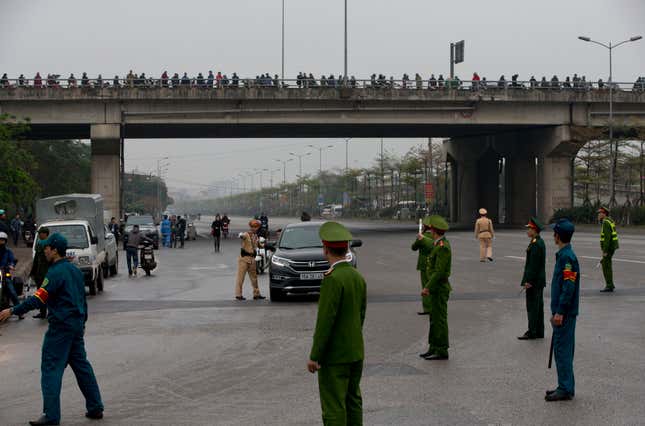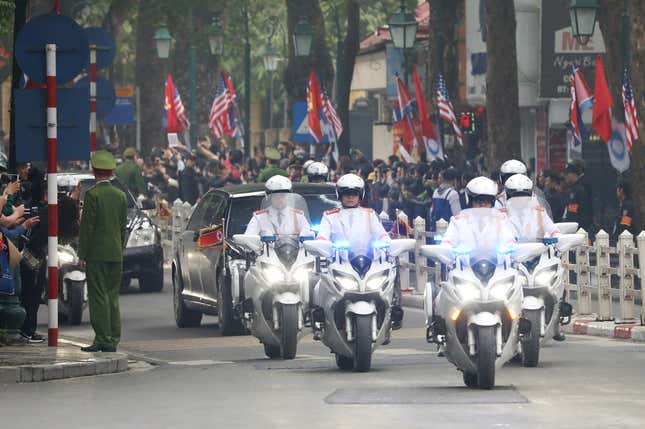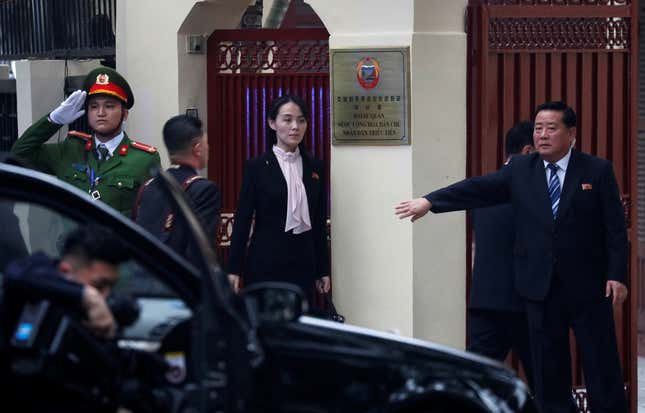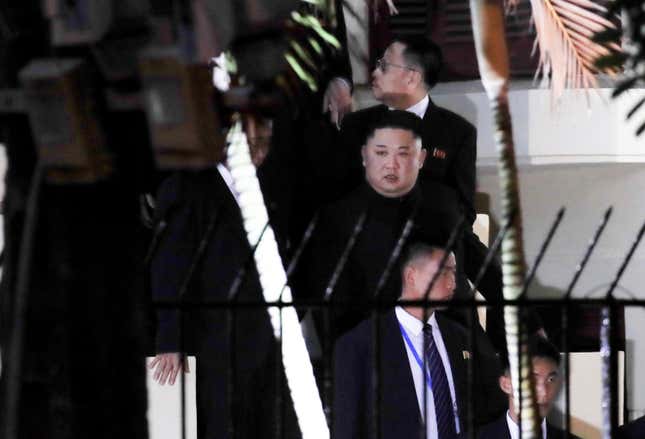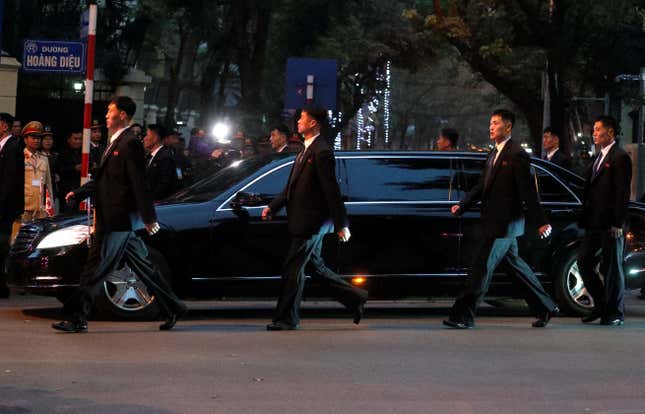 Meanwhile, US Secretary of State Mike Pompeo, who arrived in Vietnam before Trump, met Vietnamese Deputy Prime Minister and Foreign Minister Pham Binh Minh today.