Meet Jim Knight. He is—or was—the chef at The Plough, a pub in the bucolic English village of Great Haseley, Oxfordshire (not to be confused with The Plough in Langford, Bedfordshire, which has a similar Twitter handle). Earlier today, he was apparently informed that his services were no longer required.
But apparently he had the password to the pub's Twitter account.
So he used it.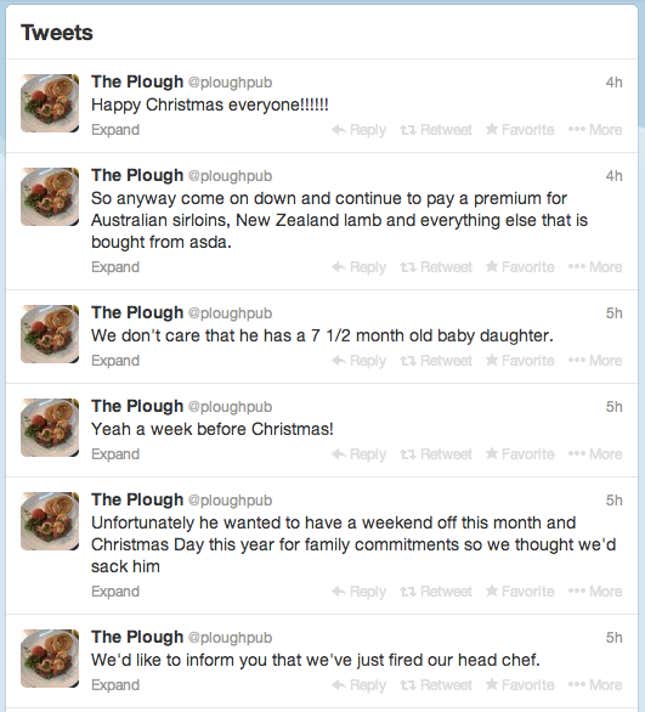 And was pleasantly surprised at the response.
Though he seems concerned to ward off any trouble this might subsequently cause.
Whatever the legal status of Knight's use of the Twitter account, and whatever the Plough's reasons for dispensing with his services, there seems to be a fairly obvious lesson here for any business.