Builders broke ground last month on the most new houses in nearly six years, suggesting an important pillar of the US economy continues to grow even after mortgage rates rose sharply.
Housing starts jumped 23% in November, compared to the prior month.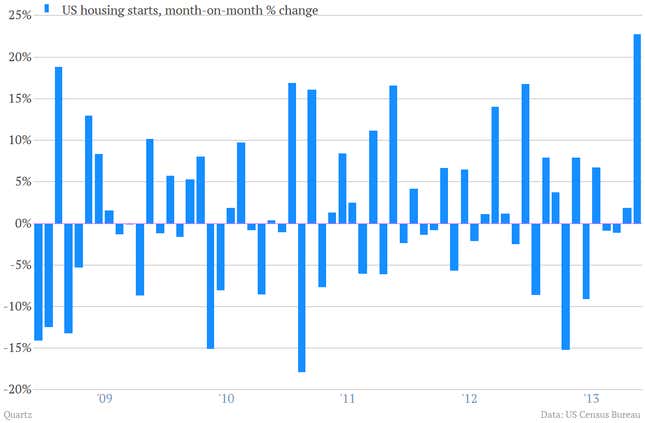 Importantly, single-family homes jumped 21%, the largest month-over-month rise since 1991. That's an big development as much of the growth in housing starts recently has been centered in the volatile multi-family sector.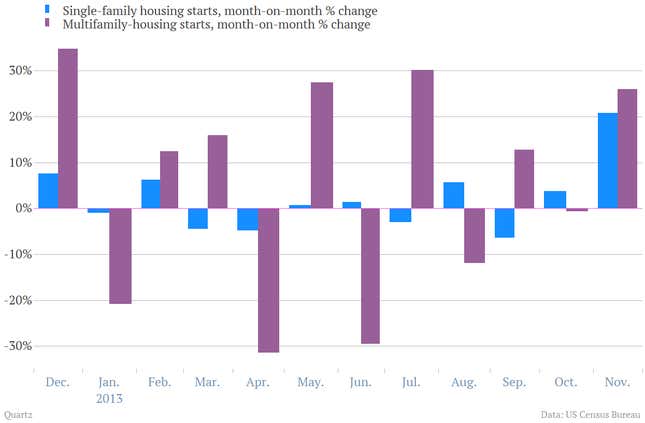 This shouldn't be a total surprise. After all sentiment among home builders has also been surging recently. And that's usually seen as a good predictor of housing activity. And more broadly, strength in housing is good news for the US economy as a whole. After today's housing data hit Morgan Stanley economists said they "see underlying final private domestic demand—consumption, business investment, and residential investment taken together–accelerating" in the fourth quarter.
And going forward, US construction should continue to grow. All good stuff.