It's been four months since Tesla founder Elon Musk arrived in China to break ground for the company's first overseas Gigafactory. Tesla's racing to complete the plant, aiming to start production of the Model 3 this year for the company's biggest market outside the US.
The factory is taking shape on a roughly 200-acre piece of land located in Shanghai's southeastern Lingang suburb. A Shanghai official who heads the city's economy and IT commission said last month that the factory will be completed in May, and a worker at the site with one of the contractors—Shanghai Baoye Group—said construction is going on around the clock. Surrounded by fences and walls, the factory isn't open for visits yet.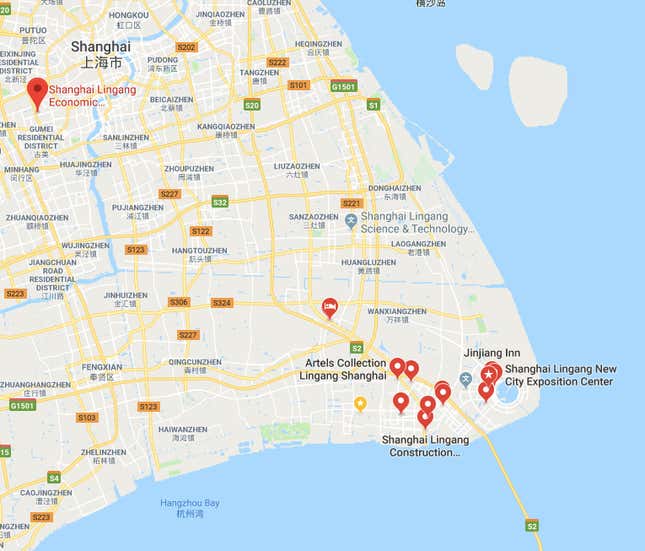 Tesla didn't immediately respond to a request for comment about the plant's status and construction—some hints may be forthcoming this week on its first-quarter earnings call.
State-owned Shanghai Construction Group is also helping Tesla to complete the first phase of the China plant.
Musk shared a rendering of Gigafactory 3 when it launched the Model Y, the company's compact SUV, last month—the designed showed a white building with red accents. Gigafactory 3 is only around 6% of the land area of Gigafactory 1 in Nevada, which broke ground in 2014. The company's expecting the 101-football-field-equivalent Gigafactory 1 to be the biggest building in the world when completed. Gigafactory 2 is in Buffalo, New York.
Tesla's moving fast in China amid trade tensions between China and the US since July. Tesla currently imports all the cars it sells in China, which puts them under hefty duties compared with cars manufactured locally. Already, the company saw its revenue last year from China drop 13% compared with 2017, as the US and China imposed tit-for-tat rounds of tariffs.
The Shanghai plant could help it minimize the fallout from trade tensions—at what will be the first entirely foreign-owned car plant in China, Tesla hopes to manufacture the Model 3 and Model Y more affordably for China.
Here are some of photos of Gigafactory 3 taken in recent days from the west side of the factory, which is located near the facility of Xiamen-based firm C&D Logistics, and a global equipment machinery group Sany, whose products are being used in Gigafactory 3's construction.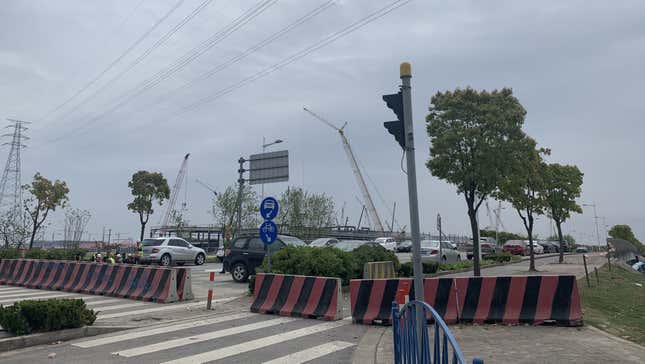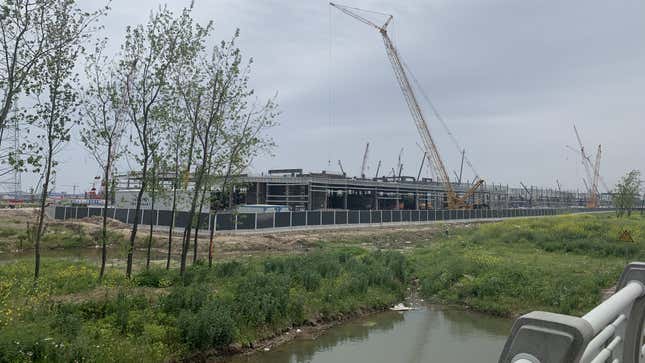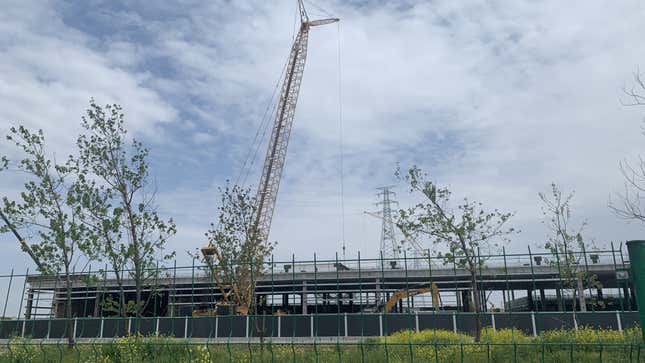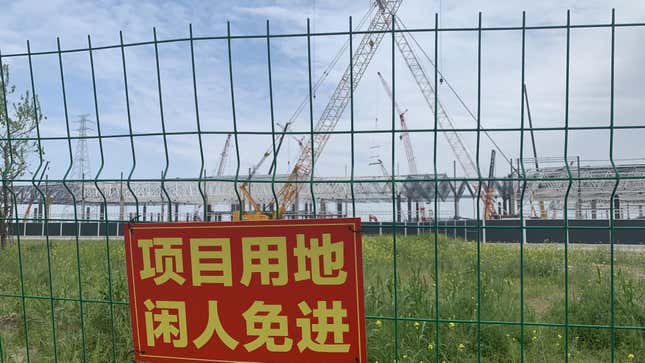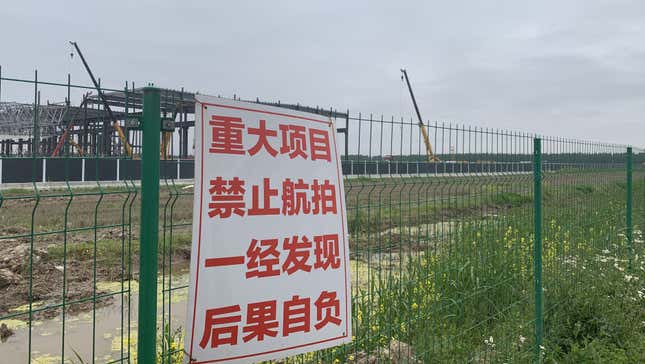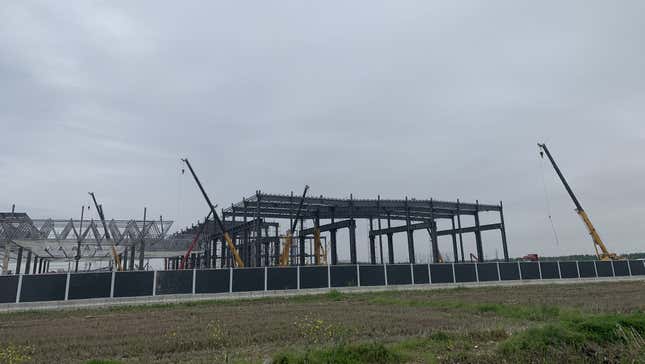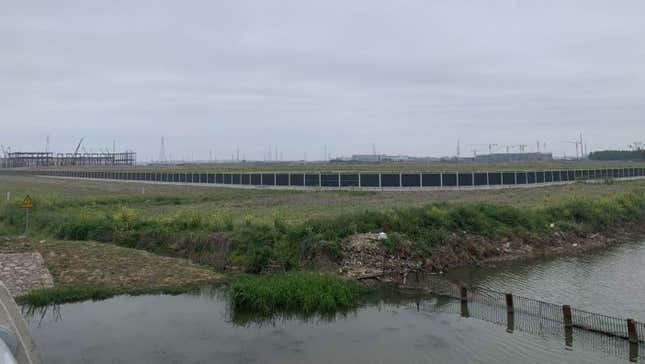 Tesla's made-in-China cars will arrive at a key time for China's electric car industry—the government's yanking away from the safety net for electric vehicles by removing long-standing subsidies for the industry in 2020, and competition will be fierce. In addition to cheaper cars, Tesla will need to deftly handle incidents like the one that took place on Sunday (April 21), when a video of a parked Model S bursting in flames in Shanghai was widely shared.
Looking for more in-depth coverage? Sign up to become a member and read more in-depth coverage of China's electric-car boom in our field guide.