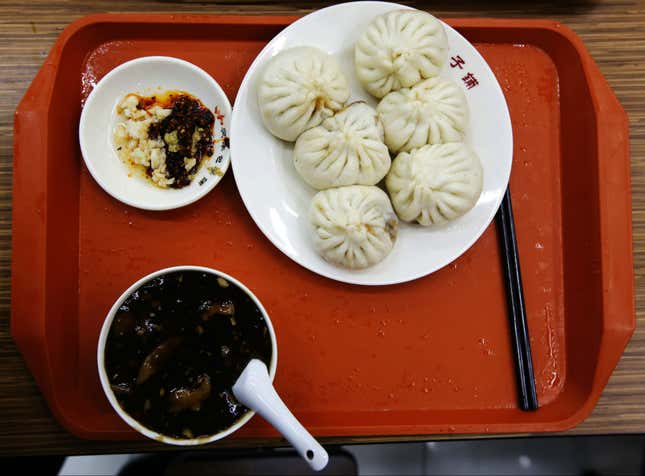 Chinese leader Xi Jinping's latest attempt to cultivate his image as a man of the people is creating some unintended consequences. Qingfeng Restaurant, an unassuming local eatery where Xi ate a meal of pork buns, fried pig liver and vegetables last month, has since become a staging ground for residents to protest against their local governments.
A photo circulating on social media over the weekend shows a group of demonstrators holding signs detailing their grievances against local officials, for corruption, allowing forced demolitions of peoples' property, and other issues. Observers have taken to calling the restaurant Beijing's newest "letters and calls" bureau, the national agency where citizens can file complaints about local officials. These petitioners are often detained before they can reach Beijing.
Xi has been trying to dispel the image of China's leaders as a distant and wealthy elite, but his campaign to promote his accessibility may just be emboldening people to speak up. Even Xi's slogan, the "Chinese Dream," has been hijacked by parts of the public to symbolize the country's social problems, not the rejuvenation of China as Xi intended.
Chinese censors have now deleted the photo of the petitioners outside Qingfeng from the Chinese microblog platform Sina Weibo, but that won't prevent more discontent citizens from going there—and not just because of their delicious cheap steamed buns.
Gang Yang contributed additional reporting.