When it comes to gadgets, the Consumer Electronics Show is generally about showing off. There are of course exceptions, but most of the tech seen at CES is too gimmicky to sell to a broad set of consumers. This year, as usual, a few companies stood out for all the wrong reasons. Here are a few of the gadgets that perplexed us:
1. The carwash for your glasses
opticwash
Maybe we're not the target audience, but this automated eyeglass cleaner doesn't strike us as simple or elegant, as the manufacturer bills it. It's pretty extraordinary though. One 60-second wash cycle costs a dollar, but there's more! The company has created an iPhone app for frequent users. We suspect this might not be the best way to clean your Google Glass, though, so stick to sunglasses.
2. The laser hair helmet
igrow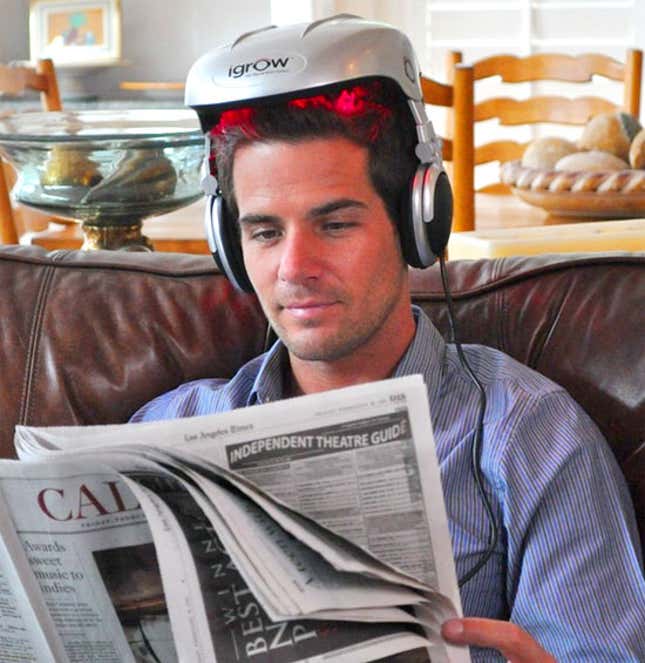 This is a helmet with lasers inside? It makes your hair grow? There aren't enough sarcastic question marks in the world to express our skepticism on this one: The creators claim that using this helmet for 25 minutes a day will promote hair growth. It uses red laser and LED lights to "stimulate and energize cellular activity." It'll run you about $700, but it's MP3 compatible!
3. A connected toothbrush
Kolibree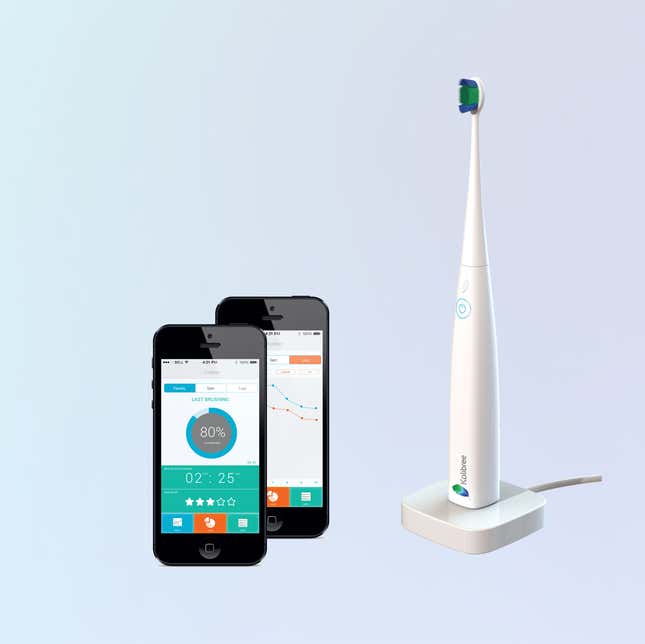 There isn't anything inherently wrong with this bluetooth-enabled toothbrush, but with its current capabilities (tracking use patterns and which teeth you brush) and price (between $99 and $199) it seems unnecessary. Company spokespeople tell Mashable it's "like a FitBit for your teeth," but unless you have a seriously rough time remembering to brush twice a day, we're not sure what the point is. Call us when it can tell what we had for breakfast all week.
4. A totally unobtrusive camera that snakes from your ear to your arm
Panasonic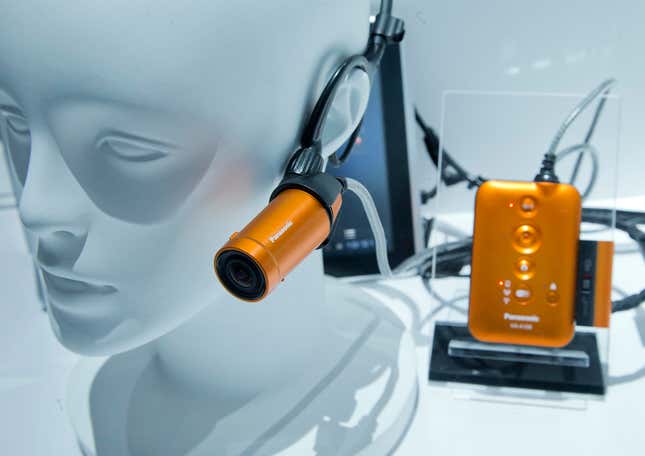 In the age of the Go-Pro, it's only a matter of time before live-streaming HD POV cameras are a popular item. We just don't think this camera is the one that will make that happen. For all the marketing buzz about stylishness and convenience, it's still way too awkward looking for most people to want to carry it around with them. Like Google Glass and the original Pebble, it's made for people who really want you to know that they're early adopters.
5. Overly-simple calorie counting
Noom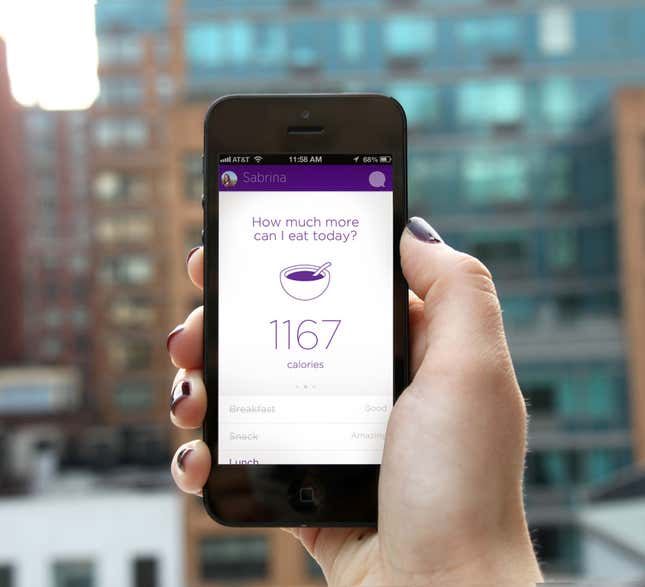 In a sea of weight-loss apps, Noom hopes to stand out by cutting out the fat. Noom Weight provides a stark calorie counter and social integration. Yes, caloric restriction and competition will help you lose weight, but it also cuts out everything to do with health and nutrition. Based on the screen caps, it seems like a one-way ticket to a lot of misguided food choices, and a world of food-related anxiety.
6. The 3D phone visor that gives YouTube videos a little more depth
Poppy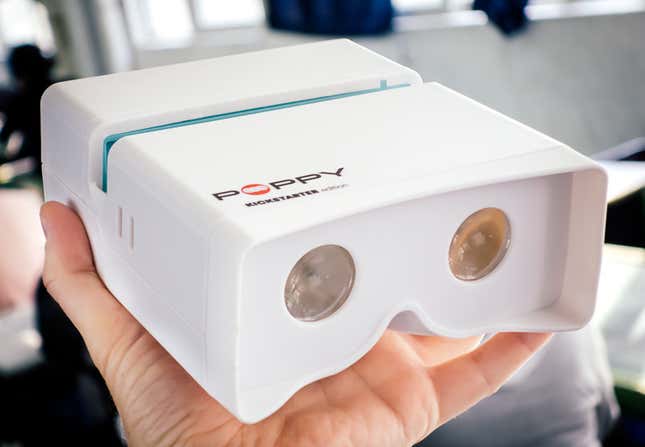 Poppy lets you take and view 3D images with your iPhone. Unfortunately, it's huge: You pop your phone into it like an old-school gaming console and hold it up to your face. At only $60, it might be a fun toy for some, but we wish the device itself was a little less 3D.
7. A disruptive toothbrush
Foreo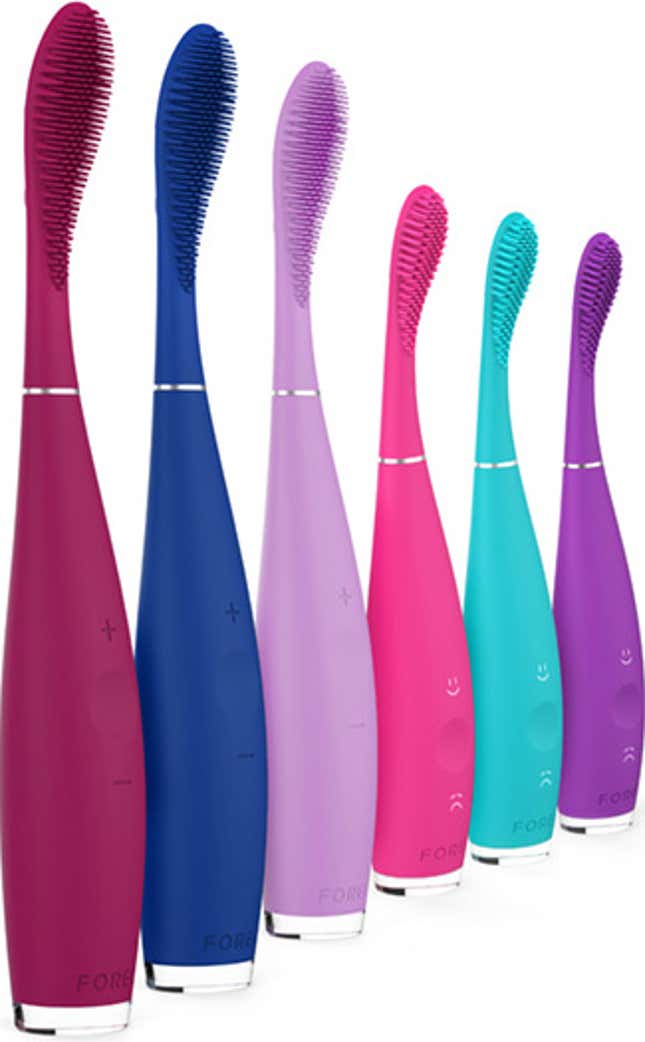 Yeah, don't worry, everyone else is grimacing at the shape of this thing, too. But making highly suspicious, vibrating cosmetic tools is nothing new for Foreo; its original product, the Luna, is a facial "sonic cleansing system" with multiple speeds. You can even buy a "lux" version with a gold base, which goes for $6,500. The Issa, which the company calls "the biggest revolution in dental care," comes in two sizes and easy-to-clean silicone. As toothbrushes should. Happy CES 2014, everybody. See you next year.