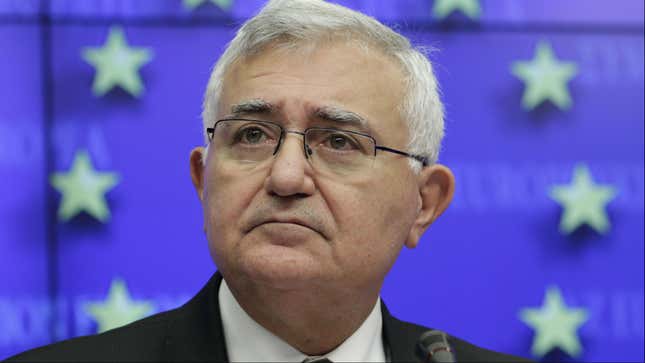 John Dalli has resigned as the European Union's (EU) health commissioner over allegations of fraud. The EU's anti-fraud office (OLAF) said the Maltese former businessman knew about an attempt to influence legislation involving a Swedish smokeless tobacco product known as snus.
In May 2012, tobacco producer, Swedish Match, filed a complaint with OLAF, saying a Maltese entrepreneur had tried to use his alleged connection to Dalli to extract money from the tobacco company in exchange for influencing the commissioner on future tobacco legislation—particularly the EU-ban on snus. Snus is banned everywhere in the EU except Sweden. Executives at Swedish Match didn't take the entrepreneur up on his offer, but instead reported the incident to OLAF.
OLAF investigated. It found no conclusive evidence proving Dalli's direct involvement, but said he knew about the events.
Dalli "categorically rejects" the findings. According to a statement from the EU, he has resigned to "defend his reputation and that of the Commission." The OLAF report and its recommendations will go to the Attorney General of Malta, where the Maltese judiciary will decide how to proceed.
Since taking the post in 2010, Dalli has been involved in a number of low-level controversies including one related to making pro-Gaddafi remarks—contradicting the commission and possibly said because of personal business interests—for which he later apologized.
A little over a decade ago, the entire EU Commission resigned over allegations of cronyism and financial irregularities.