Cloud storage firm Dropbox just raised $250 million, the Wall Street Journal reports, in a deal that puts the value of the company at close to $10 billion. For now, that puts the company in the running to be possibly the most valuable venture capital-backed startup in America, and possibly the world.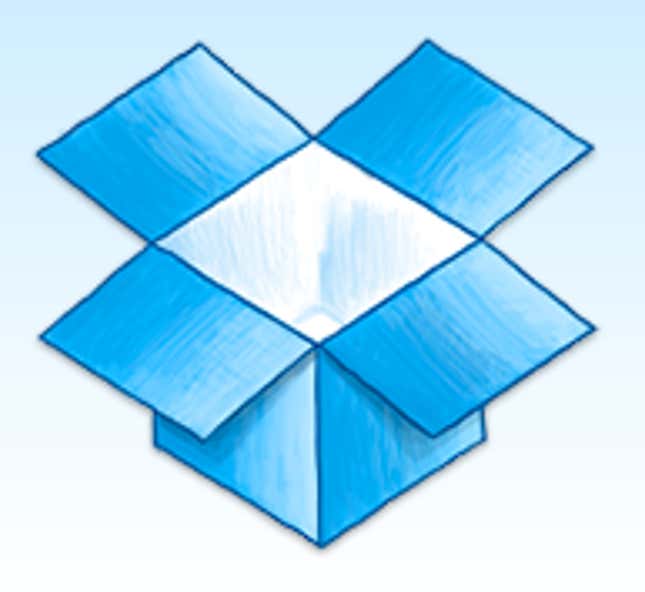 Privately-held Chinese smartphone maker Xiaomi is also worth a reported $10 billion. Palantir, a big data company which provides surveillance services to the US Federal Bureau of Investigation and Central Intelligence Agency, raised $108 million in December in a deal that valued it at $9 billion. Snapchat's last funding round valued it at $2 billion, though it turned down bigger offers from Google and Facebook.
Dropbox itself last raised money in November, and at the time was valued at $8 billion.
According to the WSJ, Dropbox is expected to generate $200 million in revenue in 2013, which would mean the company is valued at 50 times its revenue last year. That's pretty steep, particularly in light of questions about its business model, including the threat of free competitors like Google Drive. 

A quick glance at valuations of a few big-name startups makes Dropbox look particularly pricey: