Boston-based startup Whoop began with a single question: "What does it actually mean to train optimally?" One of the world's leading wearable fitness trackers, Whoop turns body metrics data, like heart rate and sleep levels, into targeted insights that help athletes train more effectively. Used by Olympic stars and championship-winning basketball teams, Whoop has expanded into 14 European countries with plans to grow into further markets, starting with Australia this September.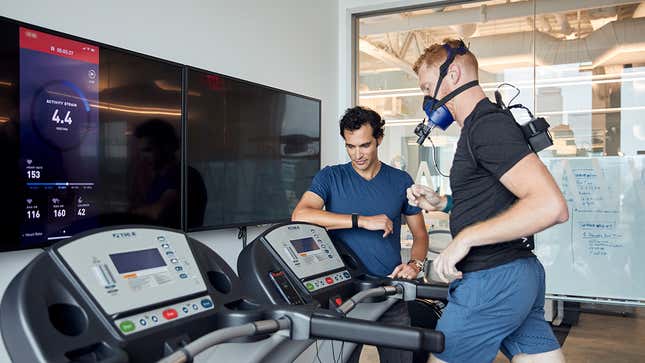 For the company's 29-year-old founder Will Ahmed, the entrepreneurial journey started at Harvard. Ahmed, who served as captain of the varsity squash team, found that the approach to athletic training was fairly rudimentary, grounded in technology and ideas developed decades ago. Together with two co-founders and the university's Innovation Lab, Ahmed built Whoop to harness body metrics via a sleek, unobtrusive strap that would capture various data points 100 times per second, 24 hours a day.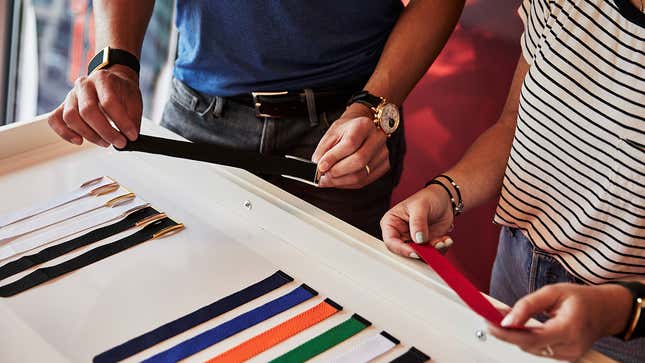 Ahmed and his team have found Boston to be fertile ground for their startup, combining a rich community of innovators, unparalleled health and research facilities, and a culture of sports-mad fandom in what many call "the best sports town in America." The company hires top graduates from Harvard and other local elite schools like the Massachusetts Institute of Technology (MIT). Their location on the East Coast has aided expansion into Europe, and ease of transportation in and out of the city has simplified the process of inviting in clients and relocating employees. Boston's intimate yet thriving startup and tech scene offers networking opportunities and a rich talent pool, without Silicon Valley's cutthroat competition.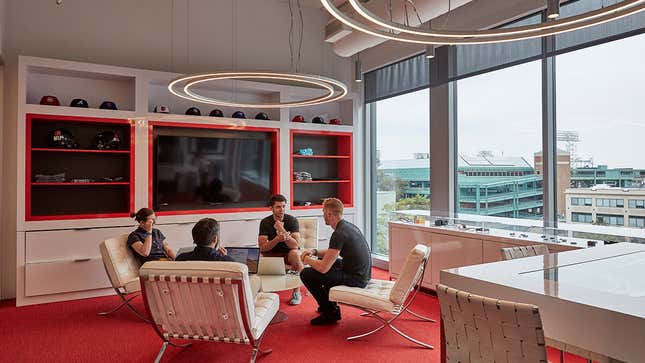 Whoop pursued a growth strategy that began with targeting the country's top athletes in 2014 before expanding to professional teams, gaining the approval of MLB and NFL Players Association. By early 2016, they were working with college teams, followed by the high-end consumer market, and last year broadening the focus to all users. Moving from the tip of the pyramid towards the base, says Ahmed, helped the company drum up buzz and gain momentum. The key to managing Whoop's growth at a sustainable pace ultimately came down to a matter of human resources: ensuring the right people were hired and a good cultural fit for a company that stressed both ambition and humility.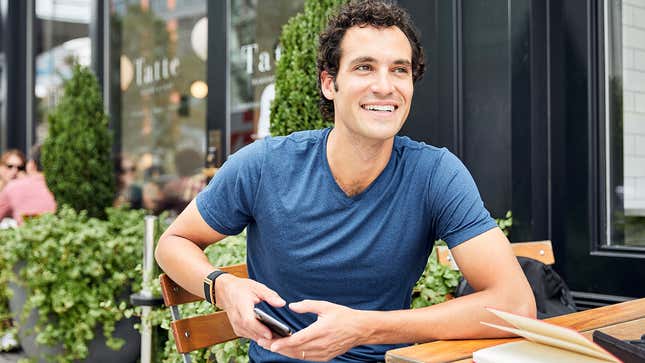 As the CEO, growing the company has entailed a lot of miles in the sky for Ahmed—he estimates he travels around 9.5 weeks each year. It's another way in which Boston has proved an ideal home base for a fast growing company. "I think Boston has one of the best airports in the country," says Ahmed, citing that he can get to Logan International Airport from the office or his apartment in less than 10 minutes, while security often only takes five. Logan also offers convenient access of direct flights to a wide variety of international locations—from Amsterdam to Seoul. Sometimes, even leisure trips have led to product breakthroughs. While in the South of France with his wife, he came across a swimsuit fabric that ended being an inspiration for a later iteration of the device's wristband.
Founder's playbook: Ahmed's tips for growth
📓 Find the talent, lose the competition
For Ahmed, one of the benefits of operating out of Boston has been the deep talent pool generated by world-famous institutions like Harvard and MIT. But unlike in Silicon Valley, poaching isn't rampant and there's less competition. "In Boston, there's an ability for a company like Whoop to actually recruit the best talent," he says.
📓 Look for a cohort of local peers
Being the CEO of a startup going through the ups and downs of growth can be an isolating experience. The solution for Ahmed was finding a CEO forum of around ten fellow Boston-based entrepreneurs, who meet every few months for confidential conversation, sharing guidance on what's working and what isn't.
📓 Hire only the best
"Great talent attracts great talent," says Ahmed. For a company experiencing fast growth, having the right people in place is paramount, as the first 20 or 50 hires will then recruit the next 50 or 100 people. Continuity between generations of employees creates an institutional legacy of excellence.
📓 Know when to grow abroad
When you start getting messages from people in other countries asking when your company will be available there, it's time to start thinking about international expansion. But getting the timing right is essential, says Ahmed. "With it comes added support and hosting costs, and localization for the market." You have to weigh the investment against the opportunity to compete in a new market.
📓 To manage growth, look inward—not outward
Most advice about handling growth tends to be about its external dimensions—how to talk about it publicly or shift marketing messages. But Ahmed says growth is more a sign that something's working internally. "It's a constant reminder to stay focused on your team, overcommunicate, be really transparent. Explain what challenges come with growth. Those are the things I think help scale an organization."
Ahmed is the kind of entrepreneur Delta Air Lines had in mind when it invested heavily in the Logan Airport and expanded flight networks around the world. It's this dedication to making air travel easier and more versatile that's allowing the next generation of company builders to transcend networks and borders. Learn more at delta.com.