This article has been corrected.
What happens when a $5+ billion project runs more than a billion dollars over budget? It gets suspended.
The expansion of the Panama Canal has been delayed, after a disagreement over who is responsible for the estimated $1.6 billion in overrun costs, reports the Wall Street Journal (paywall). Negotiations between Panamanian authorities and the GPUC (the contractor in charge of the construction), which are the two parties at odds, initially broke down on Feb. 5. According to Sacyr, the lead construction firm behind the project, there's still room to iron out a payment plan. But there's also a possibility that Panama may have to separate itself from GPUC entirely and complete the project with a different partner, a local economist told the Los Angeles Times.
The project will be completed, but perhaps not with this consortium," Felipe Chapman, an economist with Indesa, a Panama City-based financial analysis firm, said in a telephone interview. "It would be better to finish with this consortium, because it would take less time. Otherwise, there will be more delays.
The halted project is meant to help accommodate larger ships, which the century-old canal isn't presently capable of (and which is inevitable since cargo ships are only getting bigger). The improvements are expected to more than double the number of containers ships will be able to fit through the canal. That should boost toll charges Panama collects on the roughly 14,000 ships that cross through the canal annually.
The project has already been suspended by nine months, is about 70% done, and is now slated to be completed by mid-2015. Here's an idea of just how behind that looks: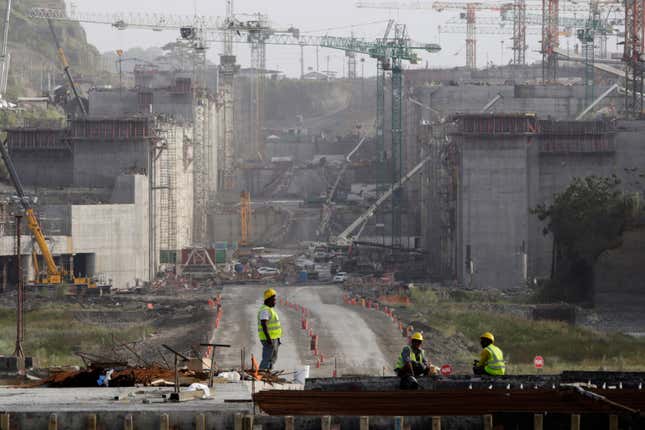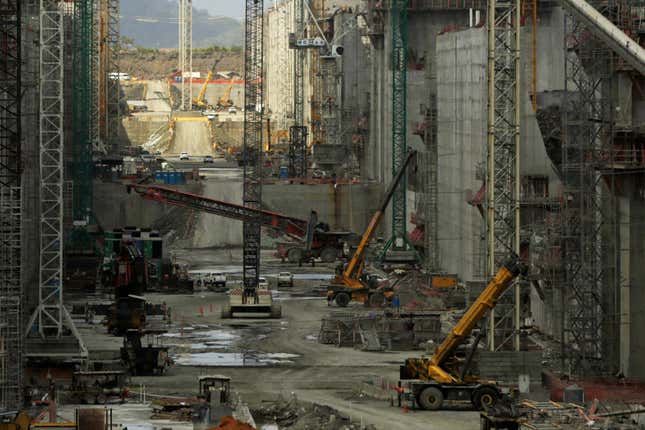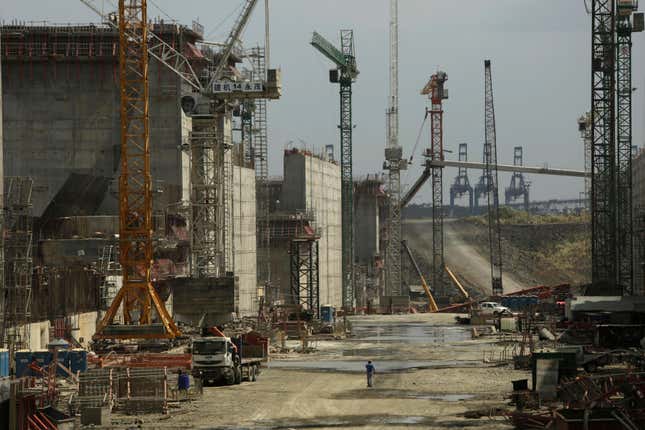 Correction (Feb. 7): A previous version of this post incorrectly stated the length of The Panama Canal. The correct length is roughly 50 miles.