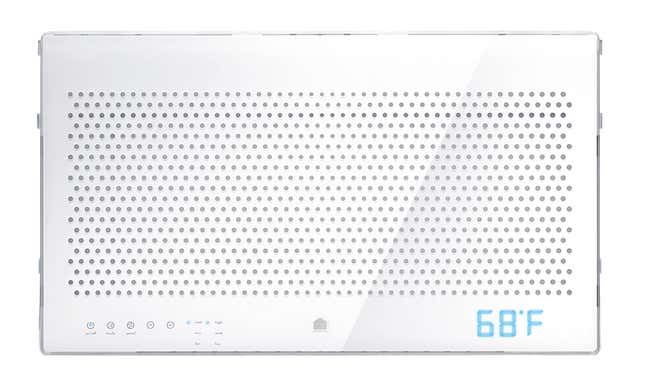 Not everything needs to be connected to the internet. But for around the same cost as an app-enabled toothbrush, you can now preorder an equally connected air conditioner. And instead of nagging you to brush more, the Aros might actually save you some money.
Aros, which is available for preorder on Amazon and will ship this May, is the latest product to come out of a partnership between GE and Quirky. Quirky is a crowdfunding site on steroids: Users submit their ideas for new products, and ones with enough votes are developed from start to finish by Quirky's design team and contributing users. Since 2013, GE and Quirky have been working to develop "smart" products, but this is the first big-ticket item they've built together.
At $300, Aros is comparable in price to other window units of the same power. It's definitely more attractive than your standard clunker, too: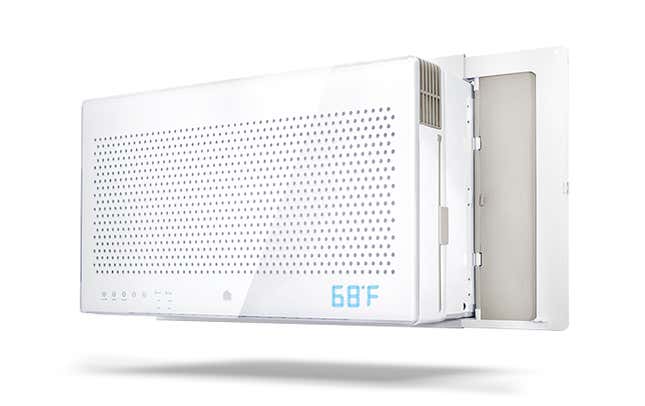 But why connect your air conditioner to the internet? According to Quirky, Aros will keep track of how much electricity costs in your area, and will help you budget your use accordingly. It even factors in the weather, using extreme temperature spikes to predict when you'll go over your budget.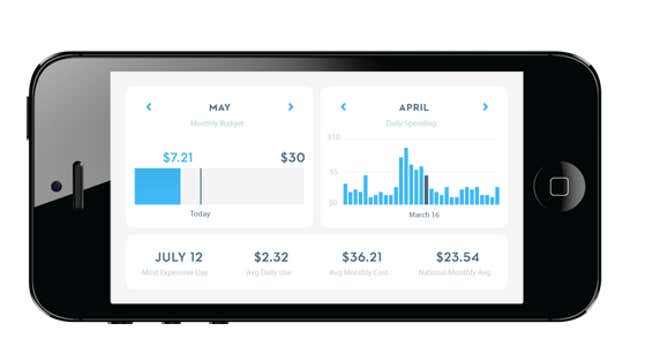 Quirky's budgeting tools might not make you use less energy, though: Another big draw is the unit's ability to turn on remotely so you can cool the room while you're on the way home. Unless you're one of those devil-may-care types who keeps the air conditioner on all day to keep the house frosty for your return, therefore, you might even end up using slightly more power. But for anyone who doesn't have the option of installing a smart thermostat like Nest, an Aros could be a big improvement over the decidedly dumb window unit of the past.