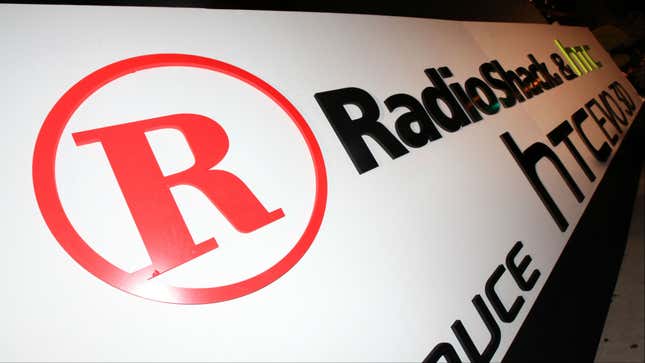 iPhone sales may just be the death of venerable US electronic odds-and-ends retailer RadioShack. In a research note with the rather depressing title of "RadioShack Downward Spiral Continues," Fitch analysts write:
The company's Mobility segment (over 50% of sales) is being driven by iPhone sales, which push segment margins lower in a business that already carries low margins. Since we do not expect the smartphone mix to shift away from the ever popular iPhone, it is unlikely that margins have much room for improvement. 2012 was the first year that RadioShack offered the iPhone from the three major carriers.
For the record, other phone sellers also see their profit margins get thinner when selling iPhones, because they fork over a healthy subsidy to Cupertino for the phones. But massive companies like Verizon and AT&T have cash on hand that allow them to gradually recoup their investments in the phone via the monthly payments from customers for their data and wireless service. RadioShack is in a very different boat. Fitch analysts seem to be saying things really can't go on like this at RadioShack.
Considering the headwinds the company faces, we expect it will be challenging to maintain a $50 million to $60 million EBITDA run rate going forward. Even at that level, the company would be yielding negative free cash flow of approximately $60 million to $75 million annually (after deducting for capital expenditures of $80 million, interest expense of $40 million to $45 million, and assuming no change in working capital).
Translation: With margins collapsing we doubt RadioShack is going to keep up its current levels of profit, and even if it did, that wouldn't be enough to cover what it plans to invest in the business, let alone what it spends paying off its debts.
JP Morgan stock analysts write that given its recent losses, RadioShack execs are going to be focused on the bare minimum required for a company to stay in business, i.e., paying your bills. On a more positive note, RadioShack's creditors don't look too antsy, for now. JP Morgan analysts write (links added) :
With the operating loss of the past three quarters, the company is focused on maintaining liquidity and having enough cash to pay off debt coming due in 2013. [RadioShack] had $546.1 million of cash and total liquidity of $938 million. Given the importance of [RadioShack] as a wireless partner and RadioShack's still decent balance sheet, we believe the carriers are likely to remain patient. For retailers generally, vendors are the ones that can cause a liquidity spiral by shrinking payment terms and potentially creating a working capital crisis (see Circuit or Linens).