As the first cherry blossoms bloom, early indications are that the US economy is roaring out of its weather-induced winter doldrums.
US weekly applications for unemployment insurance—one of the best real-time gauges of the US economy—fell to their lowest level since 2007 last week, hitting 300,000.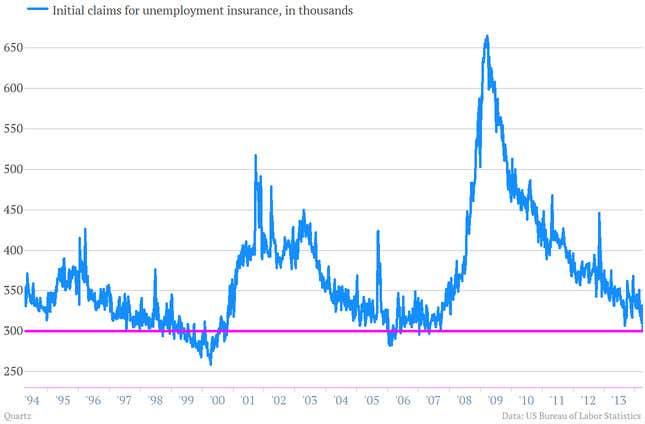 There are reasons to temper enthusiasm about the US jobless claims data. For one, springtime jobless claims can be tricky to read because of seasonal adjustment issues. (Some think the late Easter holiday this year might make the numbers look better than they really are.)
But other readings recently also seem to show that the US job market is in more solid shape. People are coming back into the labor force, which could indicate that they're sensing a pickup in the pace of job creation.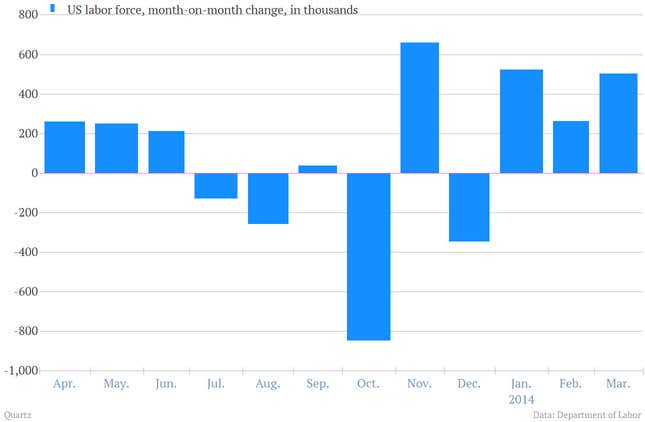 And while the data lags a bit, a key gauge of US job openings hit a post-crisis high in February.