After a long, cold winter, the March thaw apparently put Americans in the mood to shop.
US retail sales jumped 1.1% in March compared with the previous month. That was the best monthly jump since September 2012, and better than expectations from Wall Street analysts.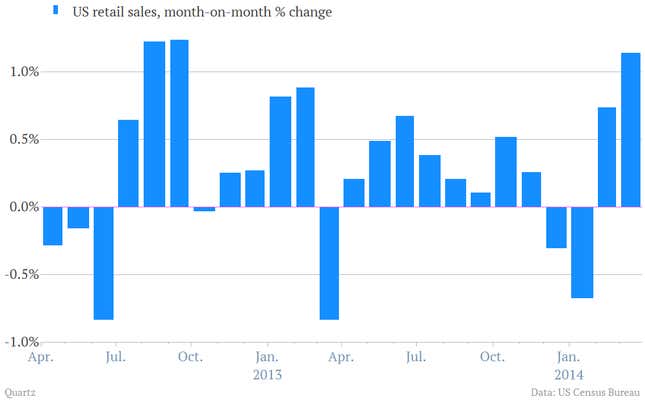 Much of the bump was driven by a 3.1% gain in auto sales, compared to February. But even excluding autos, retail sales were up 0.7%. That's the biggest gain in more than a year. Other details bode well for the US domestic economy. For example, sales at furniture stores rose 1%. And as spring sunshine finally made an appearance, building and garden retailers saw sales rise 1.8%.