Cable companies aren't terribly popular with their customers, and the size of their monthly bills goes a long way toward explaining why.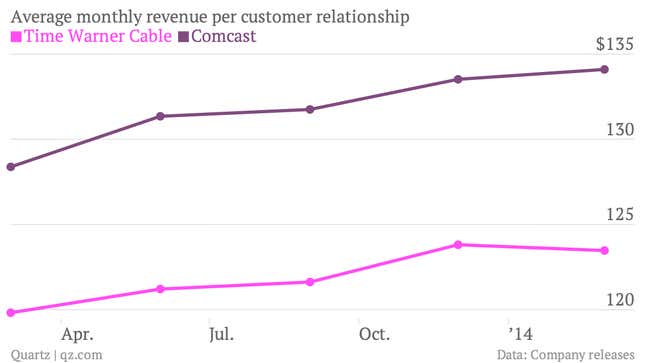 Comcast, America's biggest cable company, is trying to acquire the second biggest, Time Warner Cable. And as both companies' quarterly earnings this week show, Comcast's average monthly bill is significantly higher.
Does this mean, as many people fear, that cable bills for millions of Americans  are going to go up, if the deal goes through? Not necessarily. These averages reflect business customers as well as residential ones. Higher bills at Comcast could also indicate that the company has a better service that TWC does, driven by its set-top box, the X1, which consumers appear to be warming to.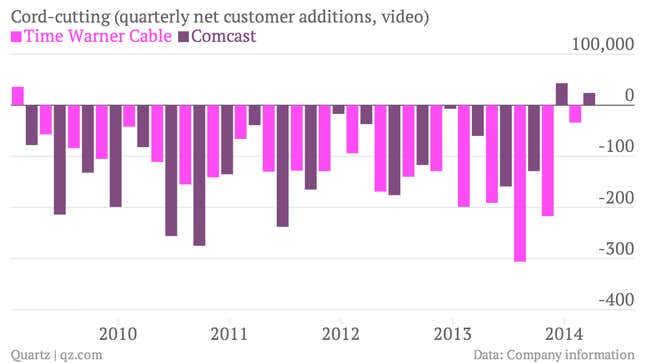 Unlike at Comcast, cord-cutting remains a problem at Time Warner Cable, although not as bad as it has been. The company disclosed in its earnings release this morning that it shed 34,000 subscribers during the first three months of the year, the least in five years. In contrast, for two straight quarters, Comcast added video customers.