Apple is continuing its remarkably rapid transformation from the world's premier growth story to the world's top-value stock.
The company's better-than-expected earnings report yesterday was accompanied by a seven-to-one stock split, as well as an effort to boost both the company's buyback and dividend. In fact, the 8% dividend increase pushes Apple to the top of the list of dividend stock payers in the world, according to an analysis from S&P Indices.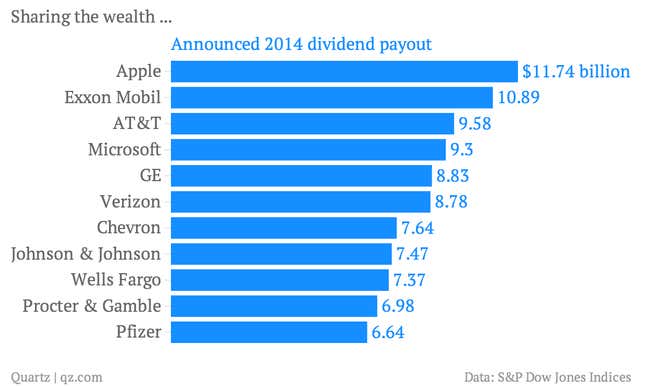 Apple might not stay at the top of that list for long, however. Exxon has a tradition of raising its dividend, usually in April. But for the moment at least, Apple is slated to dole out the most cash to shareholders this year.