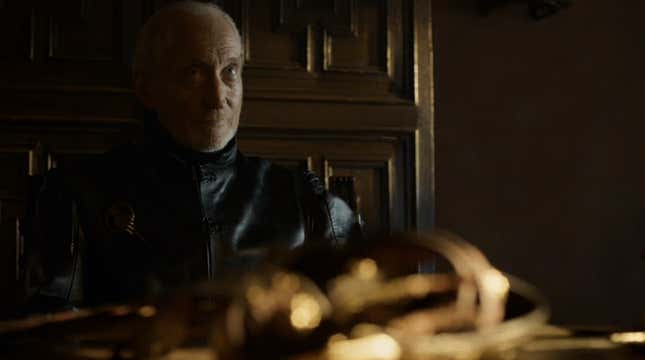 Chinese regulators recently ordered the country's major video streaming sites to take down four popular American television shows, including The Big Bang Theory, an innocuous comedy about four socially awkward scientists. A few days later, China's national broadcaster began airing HBO's famously violent and sexually explicit series Game of Thrones.
The contrast points to what may be the real motivation behind China's latest censorship measure. While authorities speak of "cleaning the web" of offensive content, they may be more worried about shoring up the state-owned entertainment industry and reminding the country's flourishing private internet firms that the government is still in charge.
Last week, China stripped the web portal Sina of two licenses and detained several of its staff for allowing explicit content. As Bill Bishop commented, "The punishment and humiliating propaganda push are very clear warnings to all the other major Internet players."
Now, it seems that some of those major internet players include Youku, Baidu, and Sohu, private companies that own successful video streaming sites over. They have benefited from the popularity of shows like "TBBT," as Chinese fans call the American show, as well as local dramas. Video streaming is huge in China: The country is now home to around 450 million viewers of online video, or about 80% of its internet users.
All that success has only threatened the country's broadcast and pay TV, most of which is state-owned. As we have pointed out, China's biggest television event of the year—the Spring Festival Gala, which airs on CCTV—is quickly losing relevance. Regulators have already taken measures to help state programming by limiting the amount of imported shows and singing competitions that can air on rival local stations.
To even the playing field with video streaming sites, authorities are now requiring that all foreign television shows be approved before they are posted on video streaming sites, the same rules that conventional television stations work under.
The latest measure is a sign that authorities are now looking at the video streaming industry with more scrutiny than before, but several in the industry are still optimistic. Sohu founder Charles Xu said this week he believes the measure is a "standalone" event. And it didn't stop e-commerce giant Alibaba from announcing plans to buy an 18.5% stake in Youku (paywall) for $1.22 billion.