The world's biggest economy posted disappointing first-quarter GDP growth of just 0.1%. That's well short of expectations for a 1.1% annualized gain.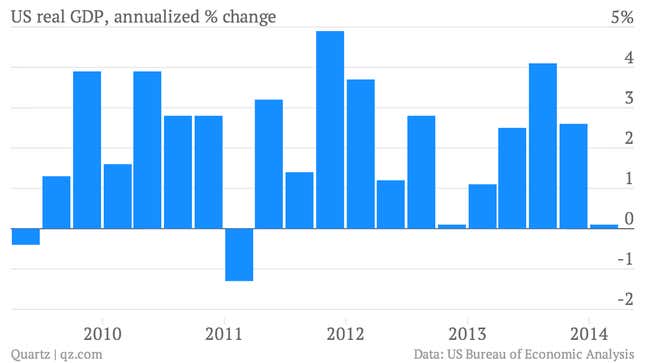 Business investment was weak, falling an annualized 2.1%.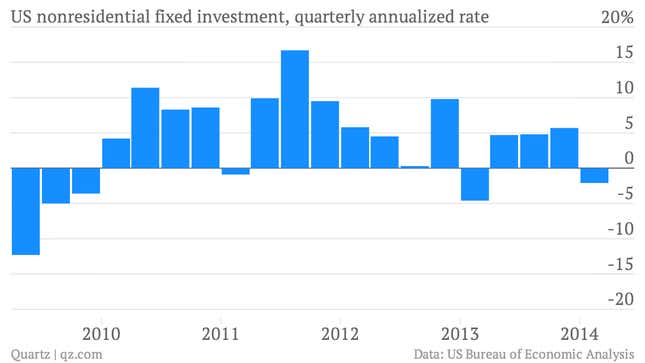 It was another bad quarter for housing, with residential investment—that's stuff like homebuilding and renovations—falling an annualized 5.7%.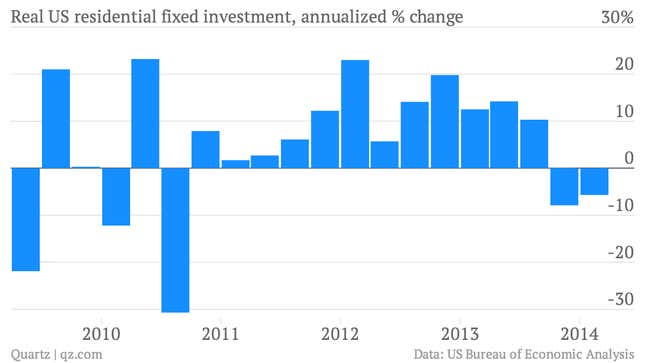 Real final sales, a measure of consumer spending that strips out the impact of inventory growth, was up a scant 0.7% in the first quarter of 2014, compared to the final three months of 2013.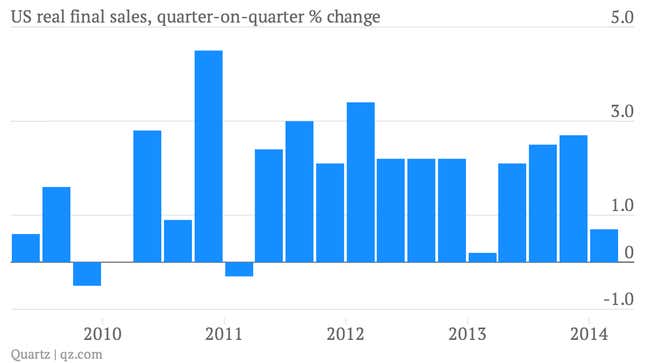 Total government spending continued to be a drag, falling an annualized 0.5%.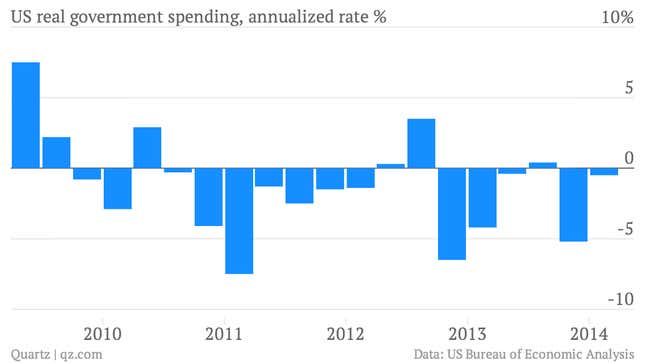 Defense spending fell 2.4% quarter-on-quarter.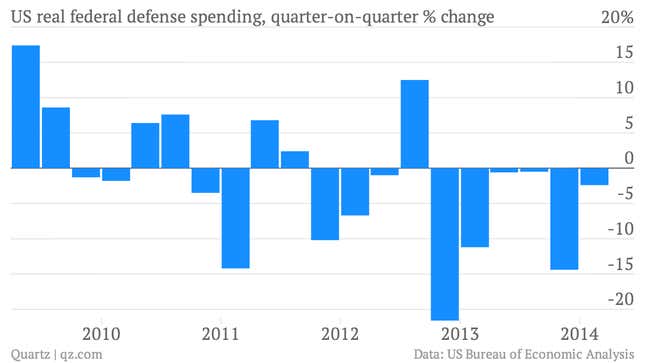 US spending on utilities surged in the quarter, thanks to the dismal weather. Expenditures on housing and utilities rose 6%, quarter-on-quarter.