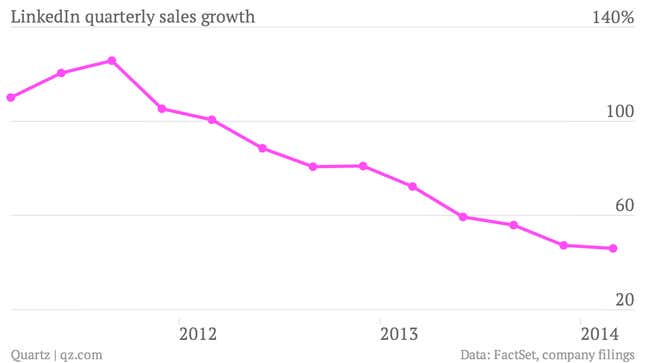 LinkedIn just swung to a quarterly loss of $13.4 million, compared to a profit of $22.6 million a year ago. The professional social network generated $437.2 million in revenue, up a healthy 46% compared to a year ago, but still its slowest pace in sales growth since it went public in May 2011.
LinkedIn is a different beast from Twitter (which has had a difficult week after its user growth underwhelmed) and Facebook. It doesn't disclose its monthly active users, but it said it had an average of 142 million unique monthly desktop visitors to its website during the quarter, and it now has about 300 million members.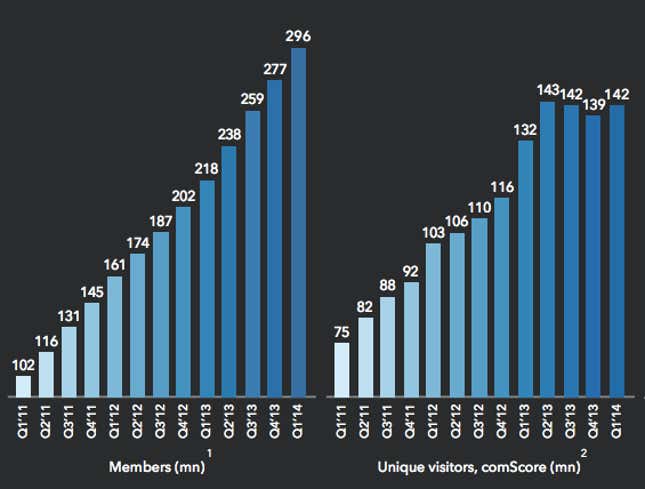 Also in contrast to Facebook or Twitter, LinkedIn's revenue base isn't solely dependent on advertising. It also makes money out of premium subscriptions that job seekers and recruiters pay for.
After rising by about 5% today, the stock has given back some of those gains in after-hours trade.