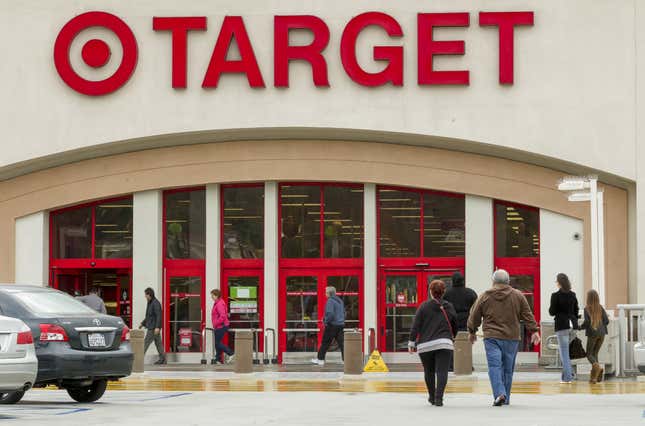 Shoppers still haven't forgiven Target for its giant data breach.
Customer transactions continued to decline relatively sharply during Target's fiscal first quarter. (The company reported those results today, and they weren't great. Profit fell 16%.)
During the three months that ended May 3, customer transactions fell 2.3% compared to the prior quarter. And the prior quarter was pretty much a disaster, with customer transactions tumbling 5.5% as shoppers shunned Target following a massive data breach. Hackers stole data from 40 million credit and debit cards used at Target between Nov. 27 and Dec. 15.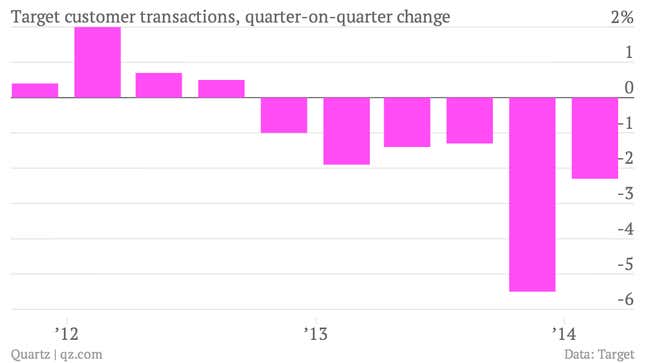 Target's interim CEO, John Mulligan (its previous CEO resigned as part of the fallout from the data breach), pointed out that the first quarter was still an improvement on the store's December and January performance, following the revelation of the data breach in the midst of holiday shopping. The 2.3% traffic decline, he said, was "dramatically better than our late fourth-quarter trends, but well below where we should perform over time."