Over the past year, the secret US government documents that Edward Snowden disclosed have been cascading through the pages of newspapers and magazines around the world. But could the next chapter of the story play out in the halls of a museum?
In the spring of 2016, the Whitney Museum of American Art in New York City plans an exhibition on the American filmmaker Laura Poitras, who recently won the Pulitzer Prize for her central role in bringing the National Security Agency (NSA) surveillance programs to light. Poitras and Glenn Greenwald, then a journalist at the Guardian, flew to Hong Kong in June 2013 to meet with Snowden, who gave them the thousands of classified documents that would become the heart of the biggest national-security story in a generation.
Until now, Poitras's journalism has taken a fairly straightforward, narrative form, appearing as documentary films and news articles. The Whitney show will be based on the same source material but use it to create "an installation of immersive environments," according to a release from the museum. "It will be a chance for her to make a site-specific, environmental exhibition format that will look at some of these issues, and materials and media that she's gathered over the years, and try to frame them and display them in a different way," the show's curator, Jay Sanders, told me. "And it will take advantage of the durational and spatial context of a museum to get at how surveillance affects us physiologically, socially, mentally; how information moves."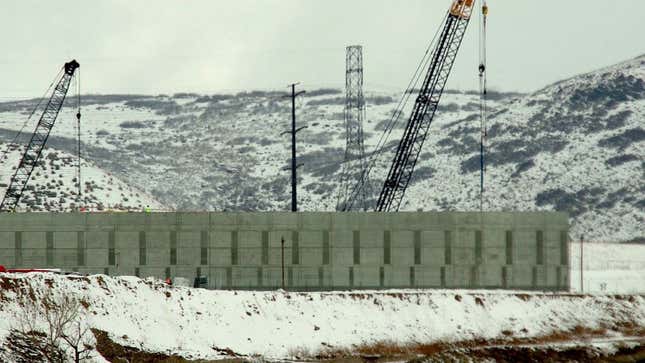 Sanders can't say exactly what shape the exhibition will take—mostly because it hasn't been worked out yet, as Poitras is busy editing a still-untitled documentary on NSA surveillance, the third film in her post-9/11 trilogy. But he suggests looking to her work for the 2012 Whitney Biennial (which he co-curated) as a template. There, Poitras held a "surveillance teach-in," using unconventional tactics to get the audience to grasp what she calls "the contemporary Panopticon." While William Binney (paywall), a previous NSA whistleblower, and Jacob Appelbaum, a security researcher and hacker, spoke on a panel, a security company Poitras had hired frisked museum visitors and detained some of them temporarily. "She thinks about these things, the totality of how you can tell people things in different ways, and how you can use art in relation to content and political information," Sanders says.
With Snowden's revelations still making headlines, it was a no-brainer for the Whitney to invite Poitras to stage an exhibition for the museum's first year at its new location. "People are really wondering, what are the possible ways that art and politics can connect?" Sanders says. "She's an artist who explores that in a deep, meaningful way. There was an urgency to doing something with her."