First, the good news: Britain's jobless rate fell to 6.6% in the three months through April.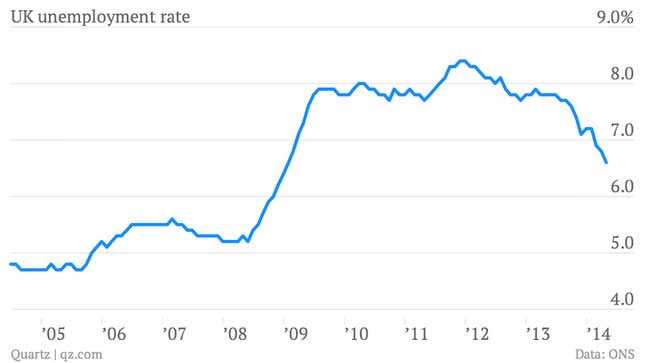 And the number of employed people climbed to 30.5 million, a record jump of 345,000 from the prior quarter.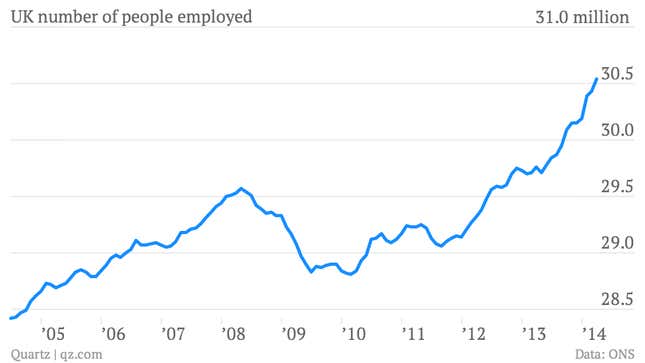 All else being equal, that sounds like great news, confirming the upturn in the British economy over the last few months. But there's one catch: Since the financial crisis, wage growth has persistently undershot inflation, meaning that in real terms, the buying power of British paychecks has been shrinking.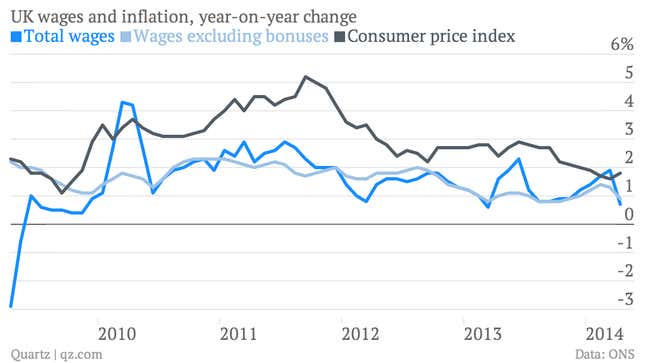 A minimum wage hike due in October should improve the situation somewhat. But it won't change the fact that the British have seen their per capita household incomes fall behind their neighbors' in recent years.