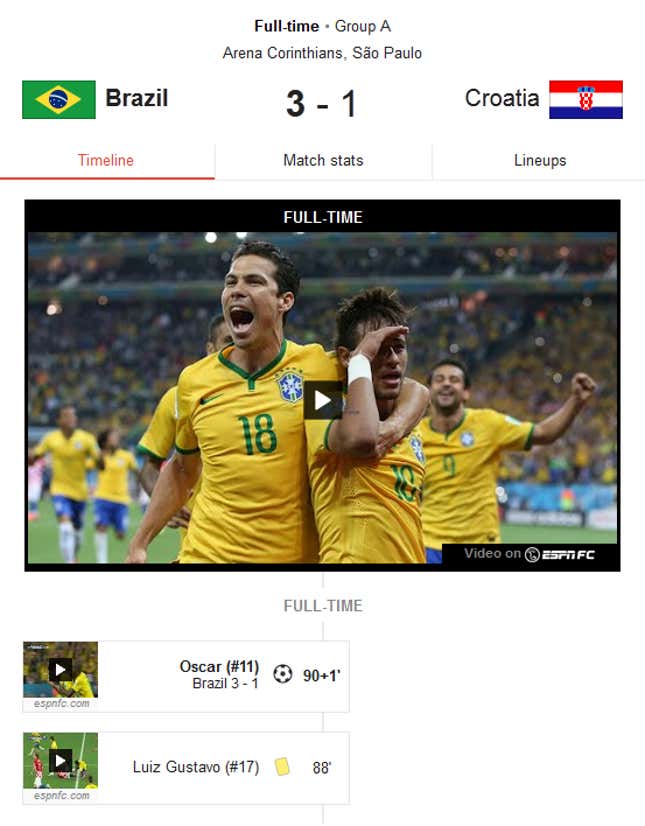 Google and ESPN have teamed up to offer video highlights of World Cup matches, even while they are still in progress. Any general search query in the US for a match in progress will bring up a screen like the one above, where you'll be able to view highlights and detailed statistics on a smartphone, tablet or computer.  Here is what it will look like on a smartphone.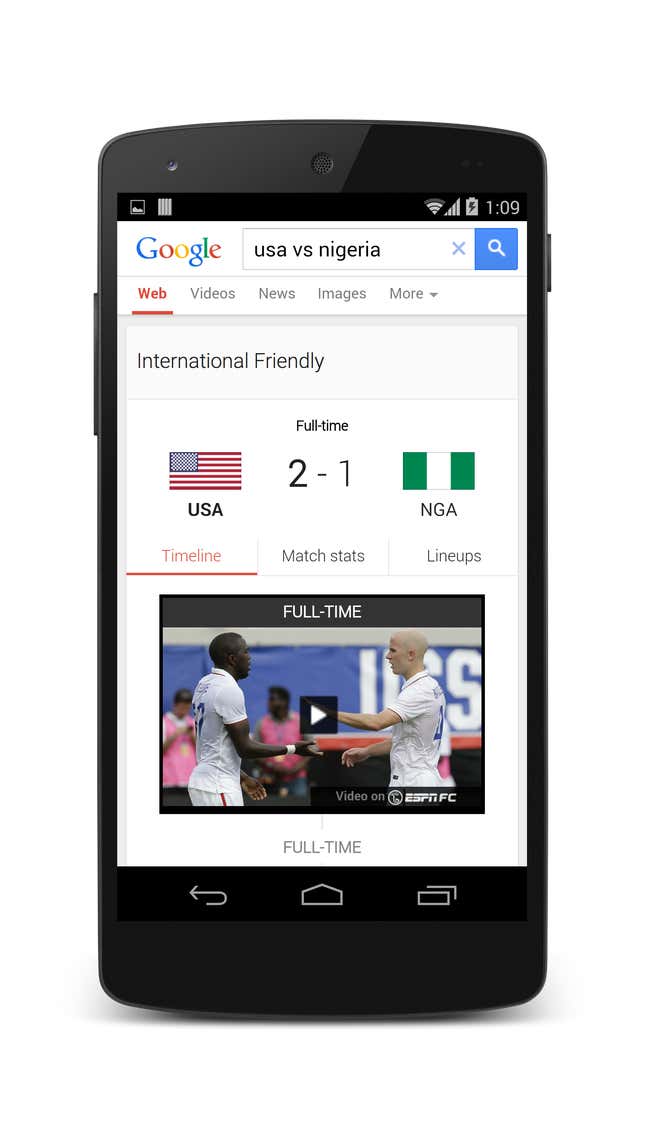 It's the first time fresh in-game video highlights have been integrated for sports on Google Search, according to the companies.  It could be a particularly useful function for people whom, for whatever reason, don't the capacity to watch a game in full but are trying to keep up with the action on Twitter or via a live blog. Those don't have access to cable—or who haven't figured out the Univision strategy—might also be interested.
If you do have access to ESPN through a pay TV subscription, you will also be able to click through to watch it online. Here's what that will look like.

Because videos won't actually play within the Google Search results page, but rather link back to ESPNFC.com and WatchESPN, it could be a significant traffic driver for the Disney-controlled sports behemoth. From Google's point of view, it may also help the company regain its position as a destination for real-time news and information, which it has arguably ceded to Twitter (which is making its own big World Cup push) and, to a lesser extent, Facebook.
ESPN wouldn't say whether any money changed hands for this deal.