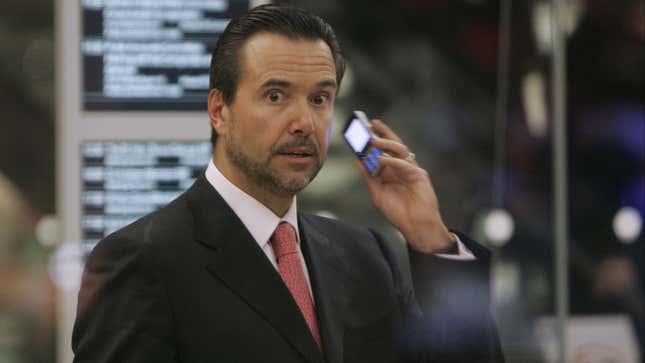 Lloyds posted third-quarter losses today after taking a massive £1 billion hit to cover costs related to selling clients insurance they didn't need. The net loss of £361 million ($468 million) is a better result, however, than the £501 million loss from the same period a year ago, though disappointed analysts. (Full earnings statement in this pdf here).
António Horta-Osório, Lloyd's chief executive, put a positive spin on things, saying:
We have made further significant progress this quarter, improving underlying performance in a challenging environment. Disappointingly, legacy issues continue to affect our results.
These "legacy issues" involve selling customers payment protection insurance (PPI) alongside loans to cover sickness or unemployment, which turned out to be unnecessary and never paid out. A London court in 2011 ordered the bank, along with others, to compensate customers who were mis-sold the insurance. Costs associated with PPI claims have been a drag on the bottom lines of the UK's biggest banks.
Yesterday Barclays posted losses partly due to a £700 million charge related to PPI reimbursements. To date, Barclays' total bill is £2 billion, while Lloyds has now set aside a total of £5.3 billion. Royal Bank of Scotland is in for £1.3 billion, while Santander's bill is more than £700 million.