Around the world, cremation is more popular than ever. In 50 years, the US cremation rate has gone from less than 4% to more than 40%. In China and Russia, it's around 50%; in the UK, 75%; and in Japan, close to 100% (pdf).
But what happens to all those ashes? Some are buried, or scattered at sea; others end up inside an urn, a storage locker, or Keith Richards's nose. Now a designer wants to turn cremated remains into sculptural mementos for display or contemplation.
Geraldine Spilker, a French-German designer, started thinking about the physical form of mourning at her grandmother's funeral, where she was struck by the artificiality of the ritual—specifically, the urn that held the ashes. "I was shocked that my grandmother was being put in a metal urn," says Spilker, a student at the Design Academy Eindhoven in the Netherlands. "The body is supposed to go entirely back to nature."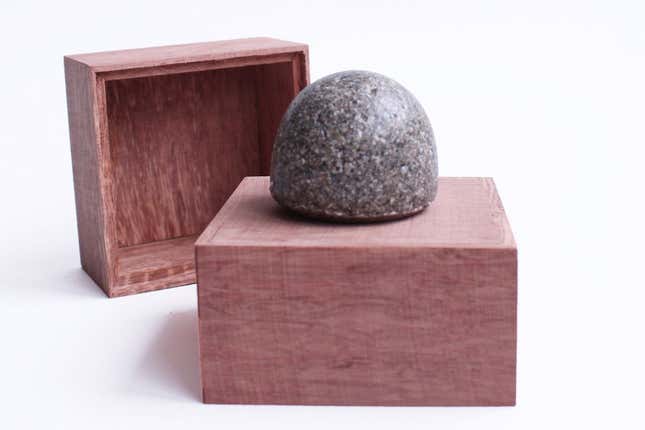 Spilker thought it would be more dignified to do away with the urn entirely and make the memento from the ashes themselves. She consulted with several crematoria, which supplied her with the cremains of animals without owners. Mixing the ashes with a natural resin as a binder, she molded them into a shape that looks like a bit like a spinning top or a tapered mushroom.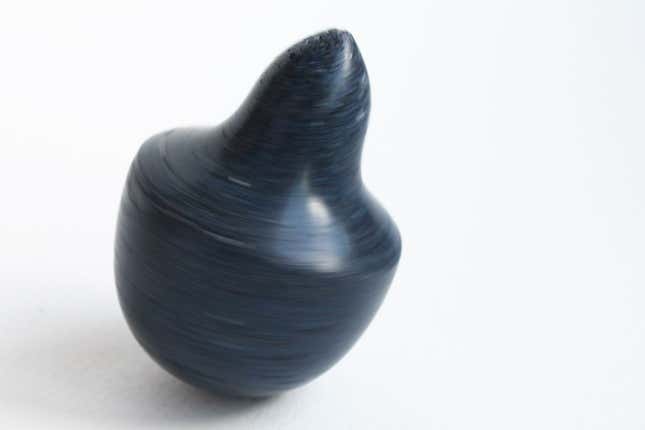 Though Spilker has so far produced only prototypes from animal ashes, she ultimately intends to sell a version using human cremains. "The process would not be any different with human ashes," she says, "since in a cremation everything gets burned except the bones, meaning the consistency of animal and human ashes are identical." She says she's currently in talks with crematoria on a "future collaboration."