Pretty darn good.
The US economy pumped out 209,000 new jobs in July, with the unemployment rate ticking up to 6.2% from June's 6.1%.
After the July report the US is 634,000 jobs into a real expansion from the pre-crisis peak.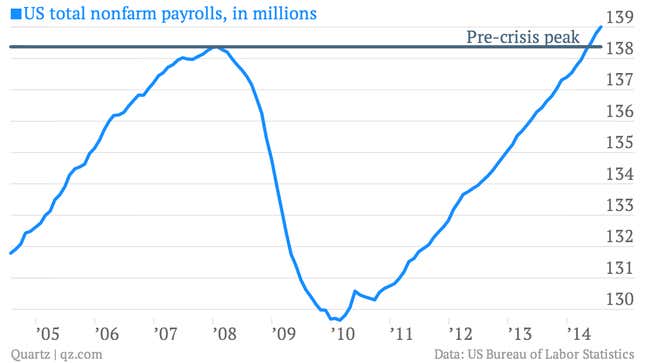 Labor force participation ticked up to 62.9%, but is still at lows not seen since the late 1970s.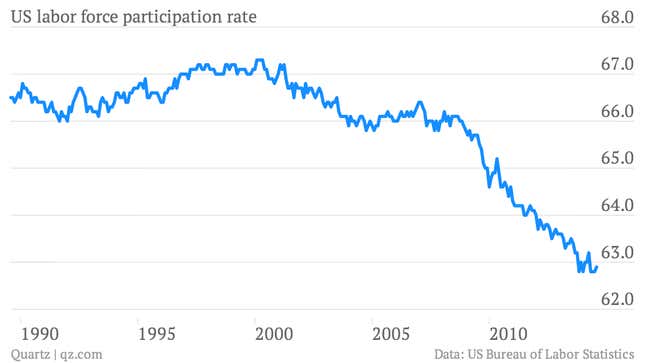 Average earnings gains continue to be muted. All private-sector workers have seen average hourly earnings rise 2%, while production line and nonsupervisory workers have seen slightly better gains, according to BLS data.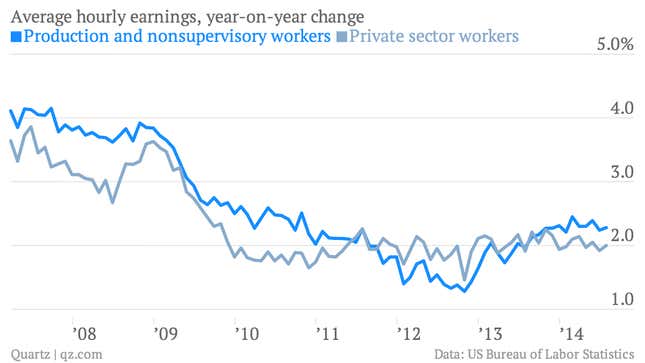 July was the sixth consecutive month that the US produced more than 200,000 jobs in a month, a feat that hasn't been accomplished since the late 1990s.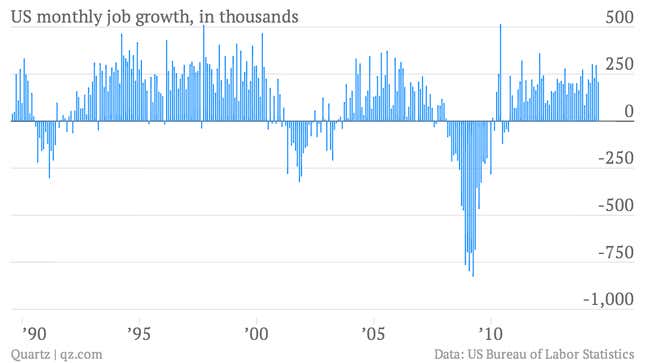 Long-term unemployment, while improving, remains high. And that's a key reason why the Fed believes it needs to keep giving the economy support.