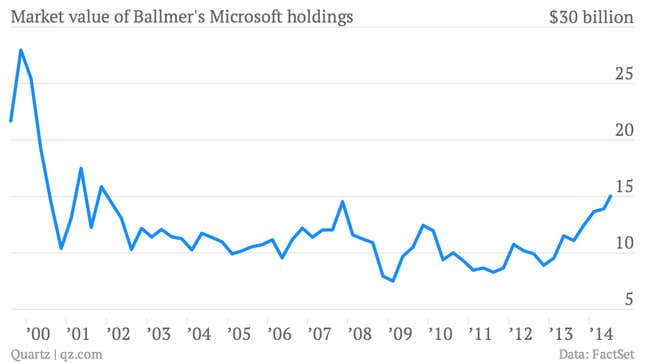 The day had to come. Steve Ballmer, the colorful executive who led Microsoft from 2000 to 2014, stepped down from the company's board, ending a 33-year association with the software giant. Here's a section from his letter announcing the move:
Given my confidence and the multitude of new commitments I am taking on now, I think it would be impractical for me to continue to serve on the board, and it is best for me to move off. The fall will be hectic between teaching a new class and the start of the NBA season so my departure from the board is effective immediately.
Of course, he won't go empty handed. Ballmer owns roughly $15 billion in Microsoft stock, more than founder Bill Gates. And he's onto other adventures having dropped $2 billion for the Los Angeles Clippers basketball team.