Peace is in the air—or at least in the equity markets.
Russian stocks are on a tear amid expectations that tensions could start to ease with Ukraine. The benchmark Micex index is up for its 10th straight day, its longest winning stretch since 2005.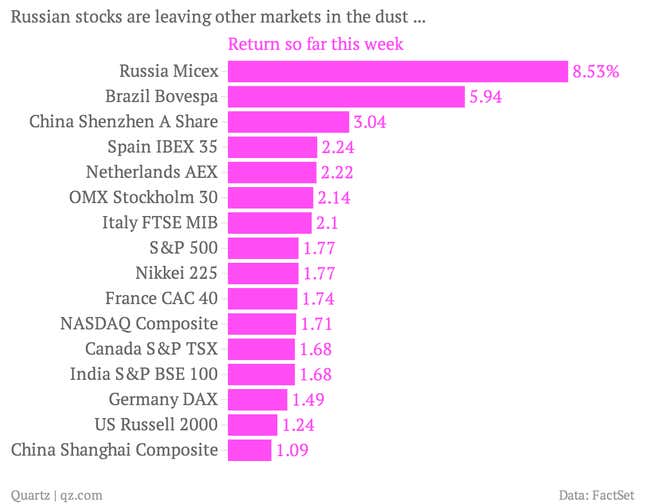 Of course, Russia stocks were creamed earlier this year as tensions in Ukraine escalated. So even with the recent surge, they're still slightly in the red for the year.