India already posted surprisingly good second-quarter GDP growth of 5.7%.
But there could be more to come, because Indian electricity production has been surging in recent months. "Leading indicators such as power generation, which typically correlate well with growth, have suggested a strong acceleration," wrote Barclays economic analysts in a recent note on the Indian economy. In June, Indian electricity production was up 16% over the prior year.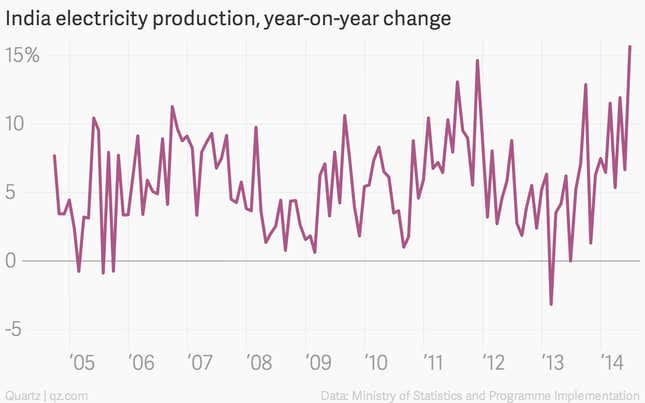 Of course, those who've been watching the stock market might say that this leading indicator is somewhat late, as key equity market benchmarks such as the BSE Sensex are up more than 28% so far this year. Maybe so, but equity prices have been rising largely on expectations surrounding newly installed Prime Minister Narendra Modi. The rise in energy production provides reassuring evidence that sentiment might translate into actual economic activity.