Home prices in Spain seem to have finally scraped bottom.
According to the National Statistics Institute, Spanish home prices rose 0.8% in the second quarter, compared to the prior year. That followed a 1.6% decline in the first quarter of 2014, and marked the first time since the first quarter of 2008 that Spanish home prices have risen.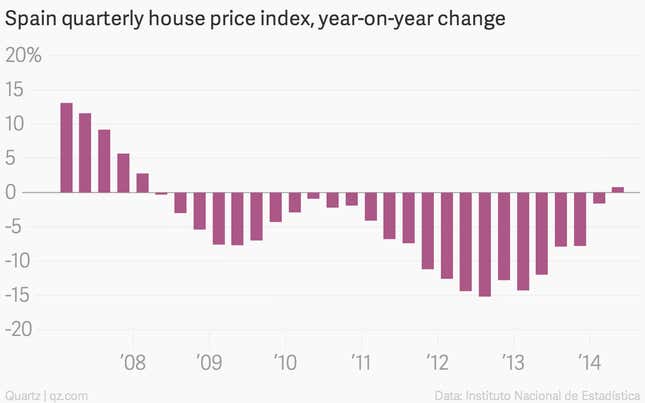 That could be the precursor to a stronger rebound in the country's economy. In Ireland—where a similar housing boom begat a bust, which in turn begat a banking collapse and government bailout—a turnaround in the real estate market has coincided with rising consumer confidence and improved economic performance. But the scale of the value destruction in Spain's real estate market shouldn't be underestimated. Spanish home prices are still 36% lower than their 2007 peak.