There have been no IPOs this year, and few ever that can match Alibaba's. The e-commerce giant is a mashup of some of Silicon Valley's best ideas transported to China, its founder is a quirky English teacher turned multi-billionaire, and the cash generated will be essential to the ongoing saga of Marissa Mayer and Yahoo.
There are spectacular amounts of money involved. At its offering price of $68, and based on yesterday's closing prices, the company's market value would the 22nd biggest in the S&P 500 if included, ahead of Citigroup.
The company's underwriters are likely to exercise the greenshoe option, which could boost the deal value above $25 billion and make it the biggest of all time.
Alibaba could easily pass Bank of America, Intel, Oracle, and Coca-Cola in market value by the end of the day: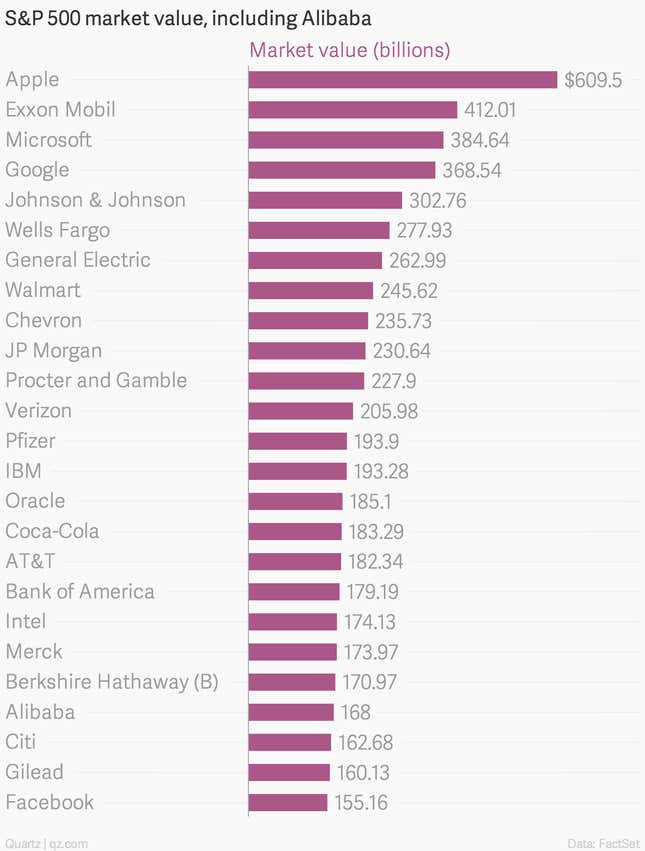 There have only ever been two bigger IPOs worldwide: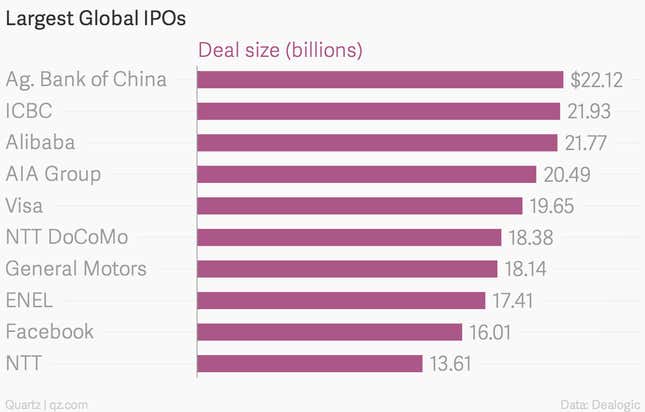 It's set to be the biggest US IPO of all time by a significant margin: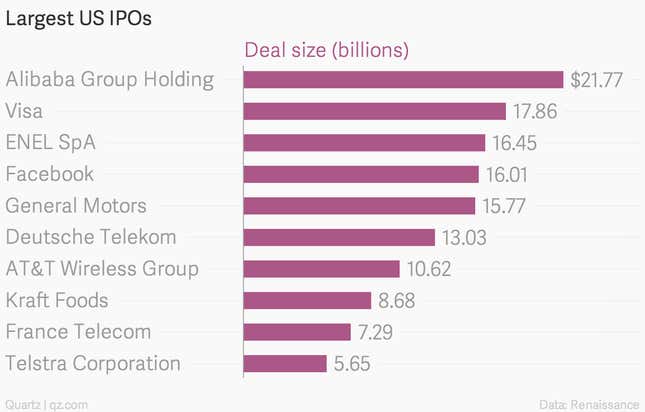 And it positively dwarfs the remaining IPOs expected this year, even at its initial expected deal size of $20 billion: