London, it's not. But the recent rise of property prices in Dublin is pretty remarkable in its own right. Prices in the Irish capital are up 25.1%, year-on-year. (Largely thanks to the surge in Dublin, prices for Ireland a whole are up nearly 15% over the same period.) And month-on-month, Dublin real estate prices are up 3.5%.
In fact, the year-on-year price surge in Dublin homes is higher even than the price-crisis peak of 22.5% from August 2006.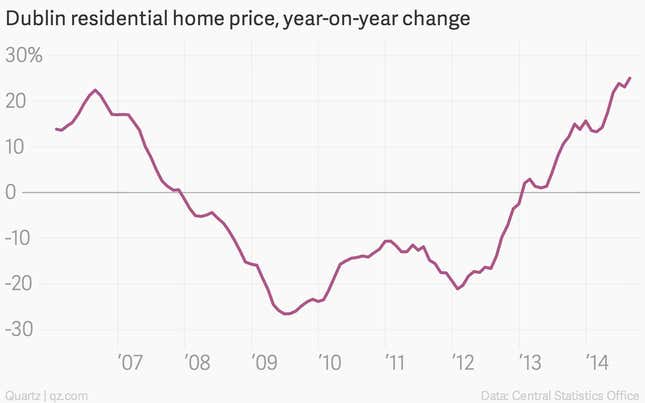 Of course, there's a big difference between prices then and now, specifically a 46% decline in price levels. Still, any sign of recovery in Irish property sector is pretty remarkable. Especially since the country is grappling with deep problems related to its last real estate bust in 2010, which ultimately brought down the entire banking system and forced the country itself to seek a bailout.