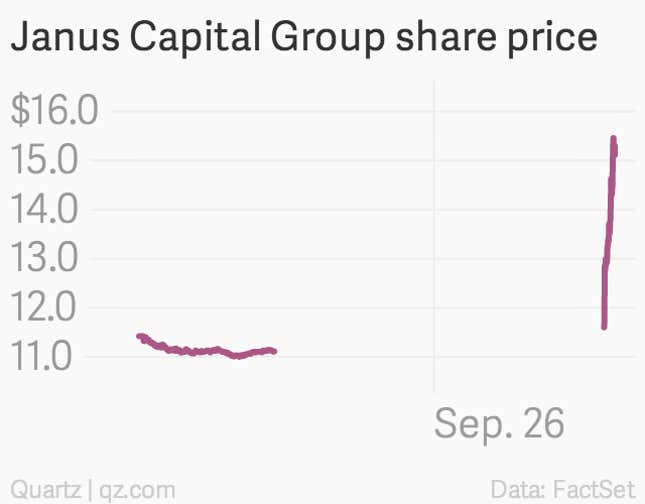 Bill Gross—the man who earned the nickname Bond King from the financial press for his outsized media presence and years of outperformance at PIMCO—is leaving the firm to join Janus Capital Group, the company said in a press release this morning.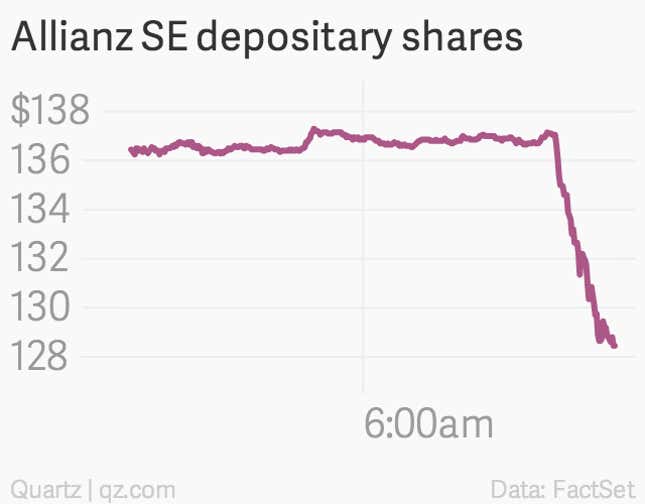 Shares of Janus Capital surged on the news, rising 38% in pre-market trading.
Allianz SE, the German insurer that owns Gross' former home, PIMCO, saw its share fall sharply on the news.
Gross has been a mainstay of the financial world for decades. He co-founded PIMCO in 1971. But his star really started to rise in 1987, when he launched the PIMCO total return fund.
His timing was excellent. Interest rates were in the early days of a decades long decline, that pushed bond prices up almost relentlessly. (Bond prices rise and interest rates decline.)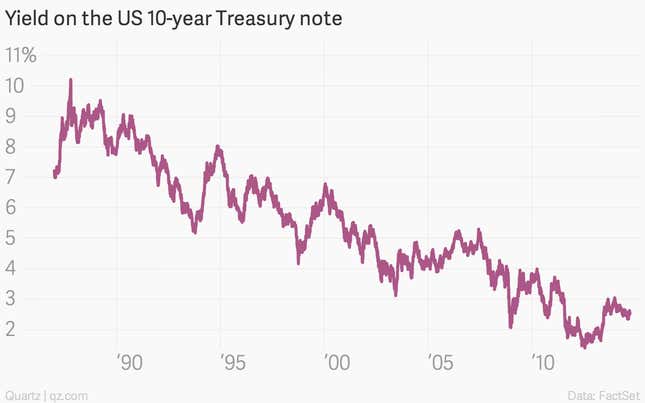 As a result, Pimco—and its investors—prospered. The total return—gains including interest and capita gains—amounted to roughly 380% since 1990.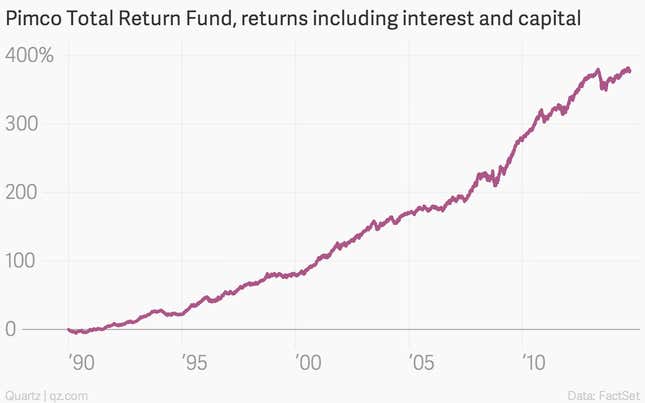 But all things must change. And after roughly 30 years of bond markets moving more-or-less higher, things have changed recently. And as the tides have shifted, Pimco performance hasn't quite lived up to "bond king" aspirations. Back in 2011, Gross made a very public decision to lighten up on US government bonds—the beating heart of the global bond market—in the expectation that interest rates would rise. They didn't. And Gross ultimately admitted he made a mistake.
More recently, Gross' outfit didn't do a bang up job of predicting the so-called Taper tantrum that pushed long-term interest rates up sharply last year. And more recently, public squabbling and the departure of former Pimco CEO Mohamed el-Erian, seemed to undermine confidence in Gross. Investors pulled cash out of the Pimco Total Return fund for the 16th consecutive month in August.
Of course, the fact that Pimco's returns aren't the envy of the investing world owes something to the fact that the remarkable run of bonds as an asset class seems to have pretty much petered out. The US economy is showing signs of strength. The Federal Reserve plans to end its bond-buying program next month. All else equal, that should mean interest rates are set to rise, and bond prices should fall.