It is hard to overstate the impact of Luca Cordero di Montezemolo on Ferrari. In his time as chairman of the company, the famously stylish Montezemolo oversaw eight Formula 1 constructors' world championships, and took the consumer brand from one that made what one analyst calls "a range of not very special cars in the late 1980s to the preeminent super-sportscar manufacturer of the decade."
At the Paris Motor Show this week, Montezemolo displayed the 458 Speciale A, a 597-horsepower beast that is Ferrari's most powerful car yet and the last of the automaker's 458 series. It is also the last to roll out of the factory under the aegis of Montezemolo, who resigned—or was pushed out—from the company on Sept. 10. He will leave on Oct. 13.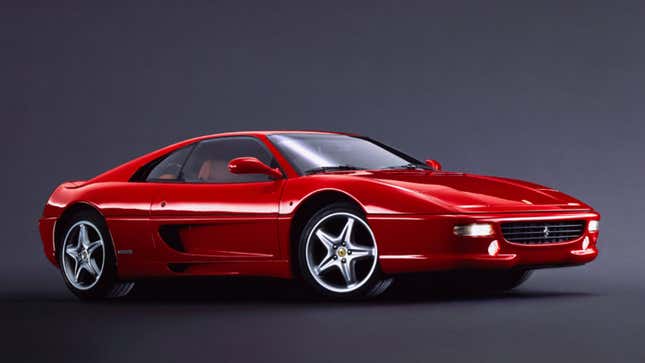 The public version is that Montezemolo was asked to leave because of Formula 1 team's miserable performance. The last time the team won a constructors' championship was in 2008, and a drivers' championship in 2007. Since then, the sport has been dominated by Red Bull (and more recently, Mercedes). But there were other problems too.
Under Montezemolo, Ferrari has stagnated. He refused to build more than 7,000 cars every year in order to protect Ferraris' exclusivity, and the Prancing Horse has remained steadfastly a supercar-maker rather than one that expanded to a wider range. Porsche, by contrast, now makes SUVs.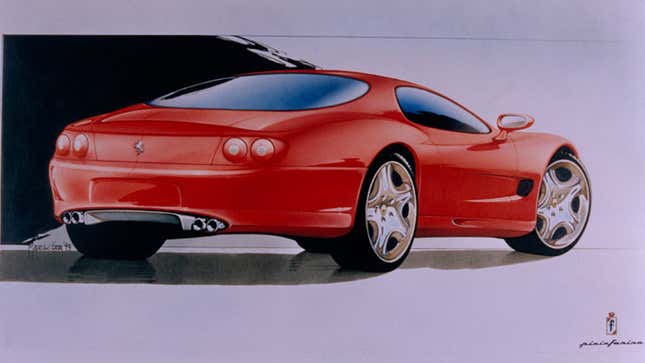 Yet Ferrari has "been quite happy to lend their name to quite tacky merchandise," says Tim Urquhart, chief automotive analyst at IHS, a research firm. "You talk about protecting the brand mystique or whatever silly marketing phrase you want to use, I don't see that as the way to go. I think they'd be better off making more cars personally."
Urquhart points to Porsche, another storied luxury automaker that went from making some 70,000 cars a year a decade ago to double that this year without diluting its brand. (The five cars illustrating this story are Urquhart's top five from the Montezemolo era.)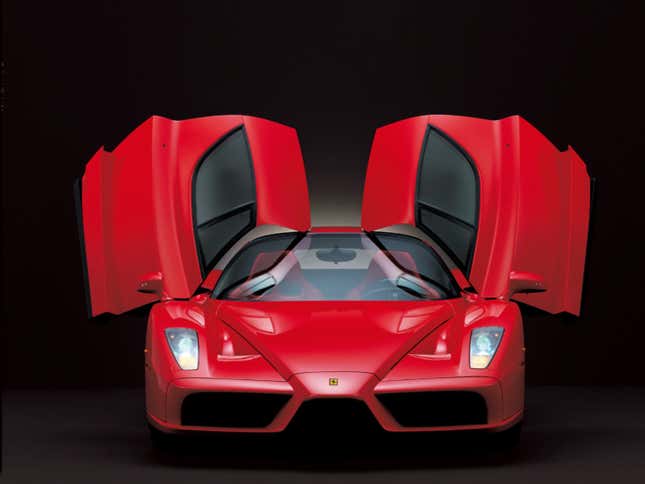 Sergio Marchionne, the CEO of Fiat, which owns most of Ferrari, has different ideas. This week Ferrari patented an engine that has many speculating that the company could make a foray into motorcycles, suggesting it could finally diversify into new segments. More changes are coming.
Indeed, it may have been only a matter of time before Montezemolo was shown the door. The company's management had been shaken up recently, with a new CFO appointed last year and a new CTO earlier this year, with "very little contribution from Montezemolo," according to an automotive analyst based in Milan. Marchionne has made it clear that he would increase the number of units sold every year. After all, the world's population of super-rich is growing; the companies that cater to them need to change accordingly. The market would seem to agree; Fiat shares rose on news of Montezemolo's departure last month.
Regardless of the direction Ferrari takes after his departure, Montezemolo legacy is secure: he turned Ferrari into a world-beating Formula 1 race team and its cars into some of the most sought after machines in the world. "Life is strange. Life makes surprises. It's important for us to look ahead," he said at the Paris Motor Show event on Thursday.