The acclaimed AMC drama Breaking Bad now has its own action figures on shelves in Toys R Us stores. One of the figures, chemistry teacher turned drug lord Walter White (who won actor Bryan Cranston multiple Emmy awards), features a mini bag of meth and a gun.
This has upset some people. Susan Schrivjer, a mother from Florida whose petition to get the figures banned from Toys R Us stores has about 6,000 signatures, appeared on The Today Show earlier this week. She said she was "shocked" and "appalled" to learn that the Breaking Bad toys were on shelves.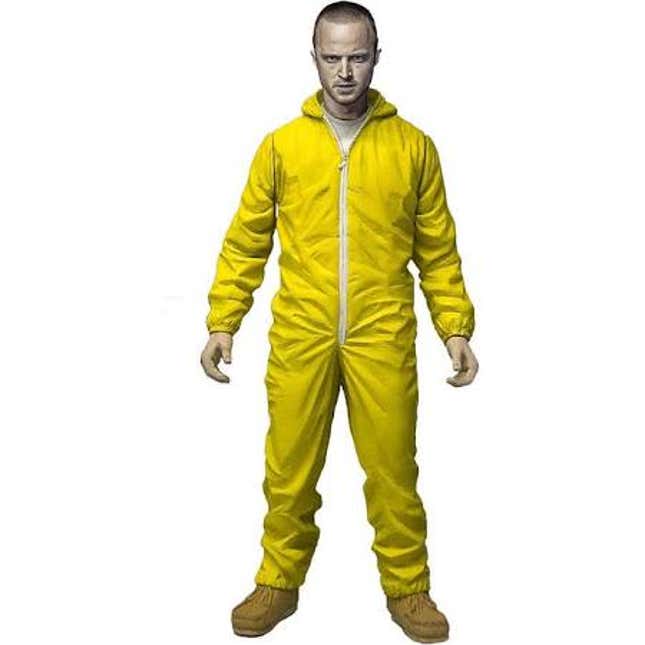 In a statement to NBC News, A Toys R Us spokeswoman said, "The product packaging clearly notes that the items are intended for ages 15 and up. The toys are located in the adult action figure area of our stores." In the video, the Breaking Bad figures can be seen next to G.I. Joe and Assassin's Creed figures.
But the these are hardly the only violent action figures that Toys R Us sells. Also on the store's shelves: a zombie-like robot Benjamin Franklin with a gigantic gatling gun, an Arnold Schwarzenegger figure doused in blood, and a large, animate piece of poop holding a sword.
Toys R Us is likely to ignore the complaints for two reasons. First, Breaking Bad is hugely popular, and these figures could potentially sell very well. The other is that action figures are a multibillion-dollar industry, and Toys R Us would be remiss to start axing popular figures at the request of a few angry shoppers. And, of course, there are no legal grounds for them to cancel the product.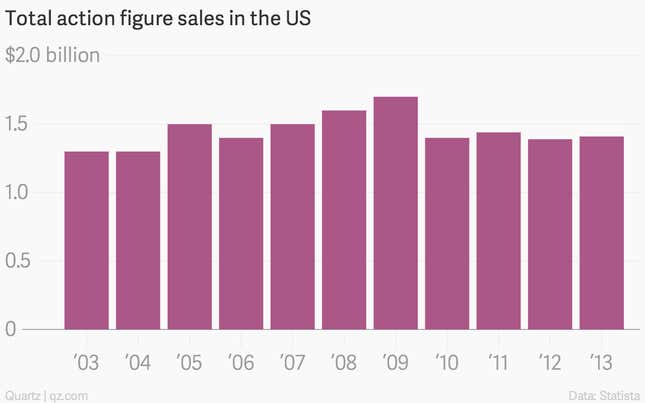 Bryan Cranston, at least, doesn't seem overly concerned.