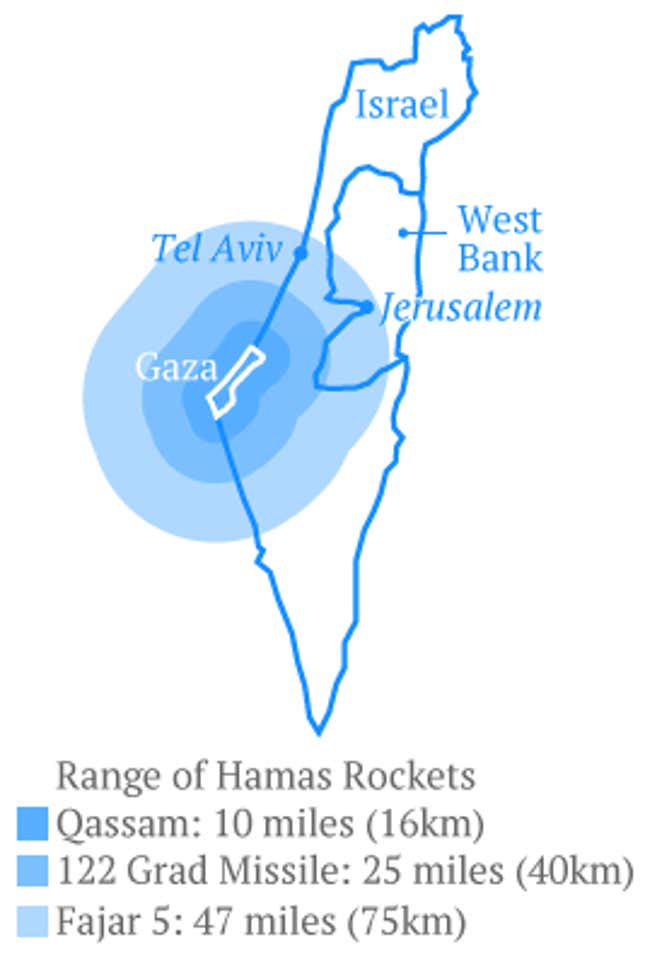 Hamas rockets fired from the Palestinian enclave of Gaza can reach up to 47 miles, far enough to strike both Tel Aviv and Jerusalem, according to a map recently released (PDF) by the Israeli Foreign Ministry. (Israel's anti-rocket system Iron Dome has already shot down at least two of these longer-range rockets, known as the Fajar 5.)
But what if the rockets were fired from somewhere else in the world? Use the map above to see where the missiles would land if Israel and Gaza were your neighbors.
Note that, due to distortions caused by map projections, the size of Gaza and Israel—and the range of Hamas rockets—will be somewhat vertically skewed at latitudes above and below the Middle East. Of course, Israel's military has naval destroyers, fighter jets, and other weapons that can strike all of Gaza and then some.