If you thought irate passengers, extra fees, n and crammed seating would keep air travelers from flying America's brutally thrifty airlines, you were wrong. The latest data from the US Department of Transportation show that, on a rolling basis (year-over-year), monthly air passenger numbers on US airlines have been steadily ticking up, nearing record levels last seen before the Great Recession.
Roughly 839 million people flew on US airlines between August 2014 and the previous year, up 0.2% from July. That's just a hair shy of the roughly 840 million passengers the industry served between March 2007 and March 2008, the highest level recorded.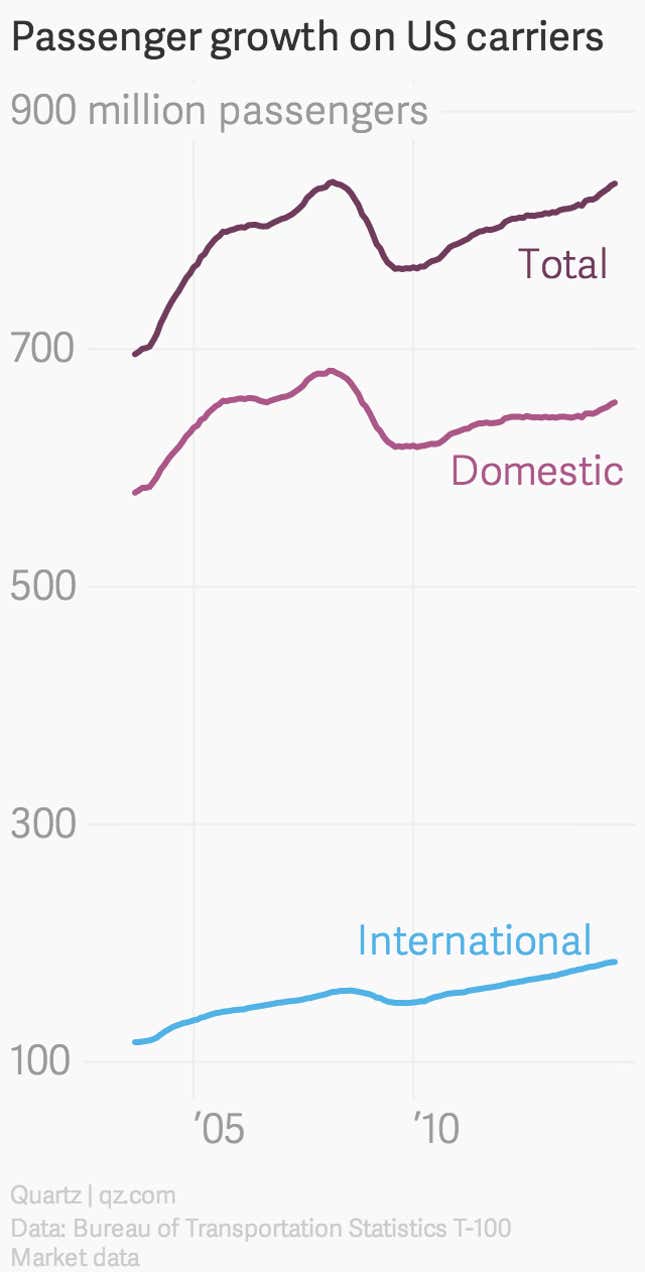 US carriers can thank low jet fuel costs and a lack of restrictions on travel related to Ebola. Domestic and international air travel on US carriers has been up almost every month this year. Meanwhile, the nine biggest US airlines (Alaska, Allegiant, American, Delta, Hawaiian, JetBlue, Southwest, Spirit, and United) have posted stellar earnings so far this year. And the industry's busiest days are still ahead: Many experts are predicting a particularly robust holiday season.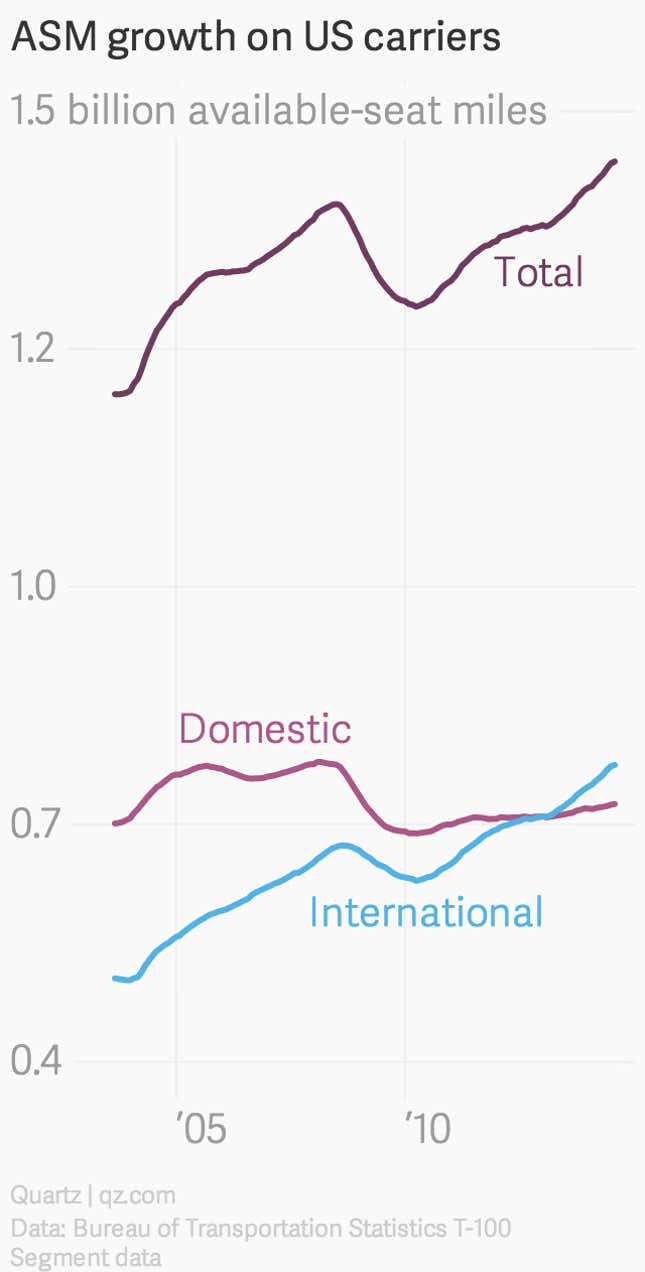 International travel is growing the most, up 1.6% this August from last August. International flights for US carriers hit records for the number of passengers, demand (measured by paying passengers multiplied by distance traveled), and filled seats.The uptick in international travel mirrors the global growth of overseas travel, and suggests more interest in travel to developing countries and the end of the "staycation" mentality bred by the financial crisis.
International travelers are also driving the profitability of America's airlines based on available seat miles, a measure of airline capacity that accounts for distance traveled (airlines that don't fill their long-distance flights to capacity waste a lot of money). International capacity was at an all-time high for the month of August.