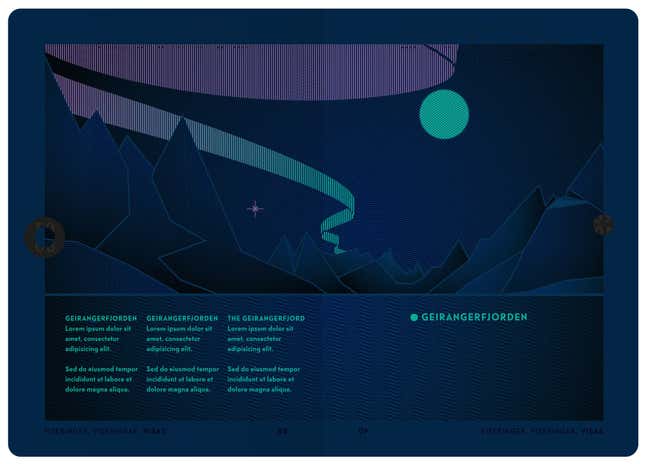 Add it to the list of ways Norway wins—soon the country will have a passport that reveals an image of the Northern Lights when placed under a black light (see picture above).
That design element alone might make it coolest passport in the world (although Australian passports' images of kangaroos, camel races, and platypus pose a strong challenge). The black-light aurora borealis image is an innovative approach to security—it's common for passports to have images that can be seen only under UV light, but the Norwegian design gives this functional feature an element of beauty and relevance to its purpose.
Here's what the passport's internal pages look like in normal light: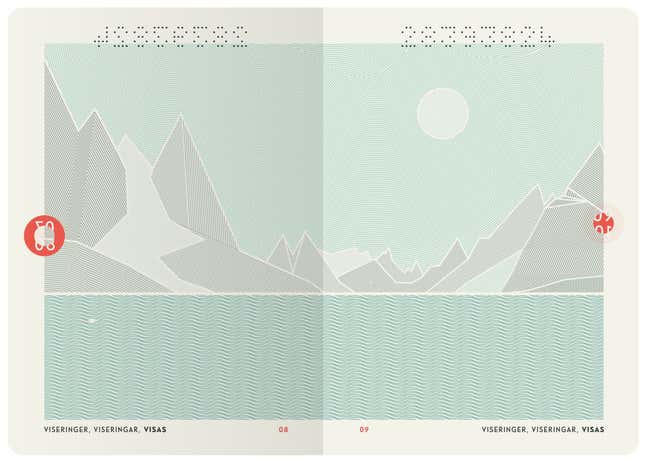 The juxtaposition is intentional—"The landscape with its vast variation from the south to the north, is the starting point for the design concept," according to an emailed statement from Neue, the design studio that won the nationwide competition to redesign the country's passport.
The design beat out other competitors because of signature Norwegian traits: a sleek design and attention to the natural elements that Norwegians—or at least the jury of Norwegians who chose the passport—hold dear. The jury's statement praised the design's "simplicity" and said, according to the Neue press release, "the design is attractive and stylish, the colors are subtle and the abstraction of the landscapes are exciting."
The inside isn't all that's striking about the passports. Forget the dull earth tones so prevalent on other passport covers. The Norwegians will be bringing pops of color to international borders everywhere: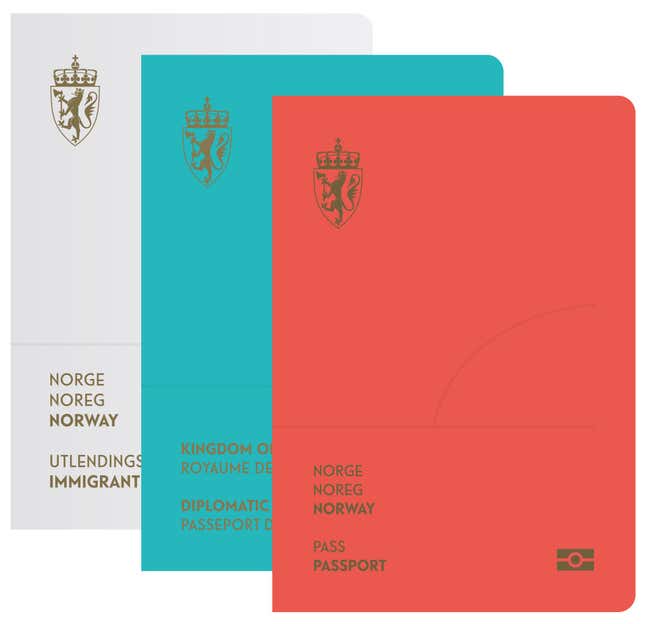 But you won't see any of these documents out in the wild just yet. The new designs will roll out some time in the next two years.