Apple is the largest company the world has ever seen. The shares are up 45% so far in 2014, far outpacing the S&P 500's 12% run. And Apple's shares have driven the company's market valuation up to nosebleed levels of more that $682 billion. The second and third largest companies in the world, Microsoft and Exxon Mobil, aren't even close.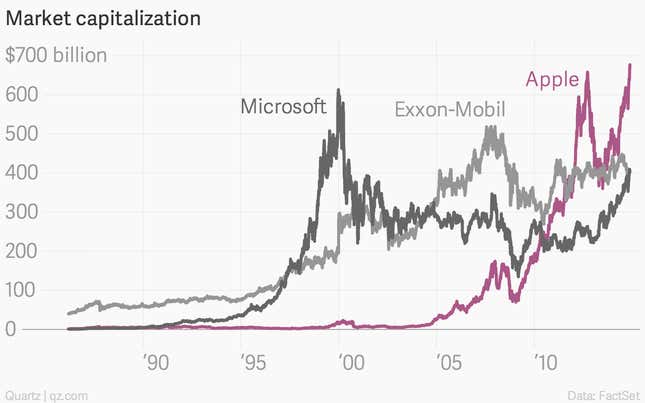 So, Apple is clearly the most highly valued company of all time. Or is it?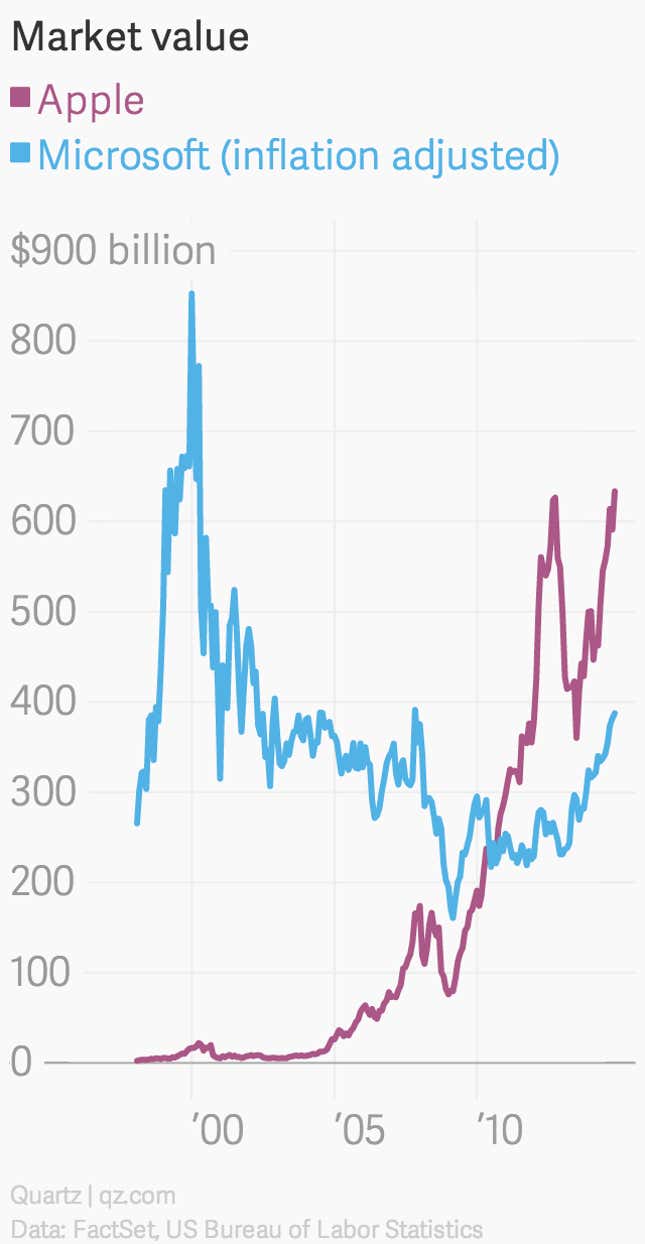 After all, we're looking at market values in 2014 dollars. But as you can see from the chart, above, in late 1999 Microsoft's valuation reached some dizzying heights. And that was 15 years ago. On Dec. 27, 1999 Microsoft's valuation hit an all-time record of more than $613 billion. In today's dollars that would be more than $873 billion.
If you inflation-adjust Microsoft's market capitalization you can see just how far Apple has to go before it can match the full strength of peak Microsoft. Here's a look at month-end closing prices which we inflation-adjusted using the US Consumer Price Index, which is only available on a monthly basis.