Americans bought a lot of cars last year. Auto industry research firm WardsAuto noted (free registration required) that 2014 was the best year for light vehicle sales since 2006.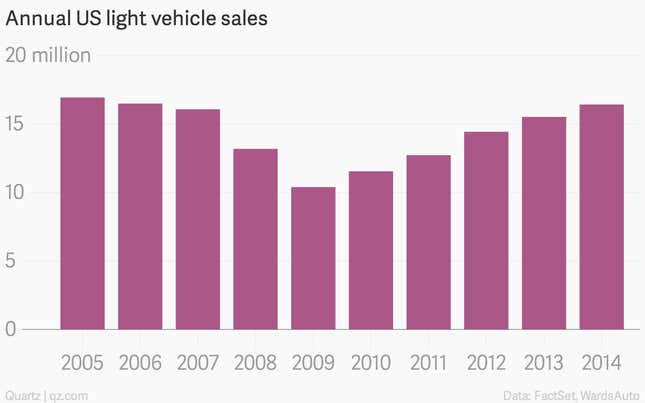 The firm also flagged that last year capped the first five-year run of consecutive annual growth this century.
Sales have grown five consecutive years three other times, the last span being 1996 through 2000. The previous two periods were in the years emerging from the deep holes dug by the Great Depression (1933-1937) and World War II (1946-1950).
In another nod to the gathering strength of the US economy, auto sales last year spent the most time above the 30-year median since before the financial crisis.