The long-awaited public offering is happening.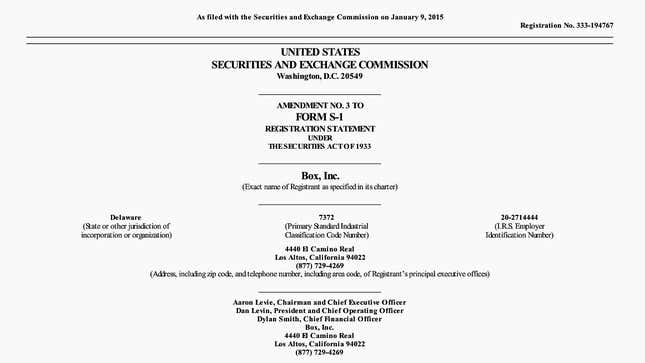 Online storage company Box, co-founded by CEO Aaron Levie, had been widely expected to make its public debut last year. It filed for an IPO back in March 2014. But a nasty selloff in the tech markets early last year put those plans on hold.
The quarterly results included in the firm's updated SEC filing released Friday showed revenues rising 70% to $57 million in the fourth quarter. That's a slowdown from the 81% growth the company posted the previous quarter.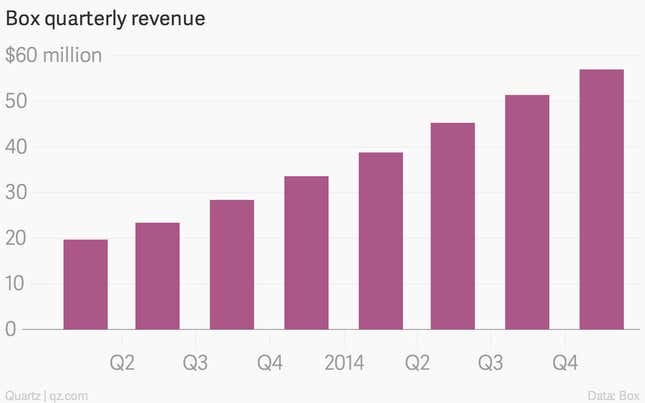 Decelerating revenue growth could make box a tough sell to investors, especially as Box and and fellow upstart Dropbox now face competition from tech behemoths such as Amazon.com and Google whose entry into the online storage market has put pressure on prices.