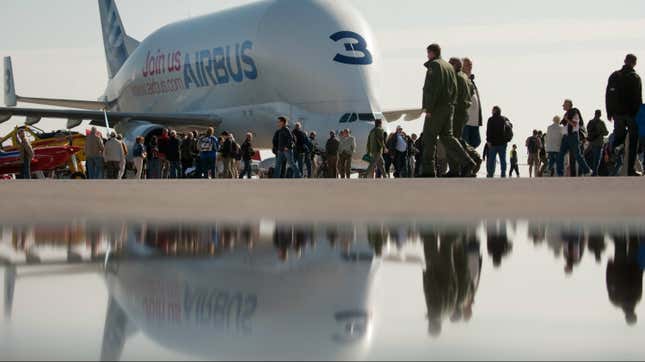 French and Germany shareholders are in talks to change the shareholding and corporate governance structures of European aerospace giant, and Airbus parent, EADS. The company confirmed the news on Monday, in response to a flurry of recent press reports. The company didn't say a whole lot more, except to explain it was participating in these discussions and that any changes would require board approval. A new deal could be announced as early as today.
Here's some of the details of a potential deal that have recently emerged:
The Wall Street Journal says that two of EADS biggest shareholders, Germany's Daimler (15% shareholding) and France's Lagardère (7.5% shareholding) will exit soon.

The company is considering buying a large portion of its own shares in a cash buyback to off-set a stock price decline that could result.

EADS will significantly restructure its shareholding structure to make the direct stake held by the German government equal to that of France's stake.

Reuters reported this morning that someone "briefed on the talks" said the deal could cap "state shareholdings in EADS at 30%, giving France and Germany voting shares of 12% each and Spain a voting share of 4% inside a core state shareholder group." (Spain owns 5.5%).
State-owned German bank KfW could acquire 7.5% stake from "a consortium of public- and private-sector German banks," and 4.5% from Daimler. While the French government could give up 3% of its voting rights in the company.

The company could eliminate a deal that gives Germany and France veto power over company strategy—partly blamed for the collapsed merger talks between EADS and BAE Systems in October.