The C-suite at McDonald's just got shaken up like a McFlurry. Current president and CEO Don Thompson will retire on March 1 after 25 years with the company. His replacement is Steve Easterbrook, currently the fast-food chain's chief brand officer. The company's CFO has been promoted as well, to chief administrative officer, and will be succeeded by another in-house executive.
"It's tough to say goodbye to the McFamily, but there is a time and season for everything," Thompson said. That "time and season" is one in which an iconic American brand has suffered a string of disappointing quarters and lost its grip on previously reliable customers.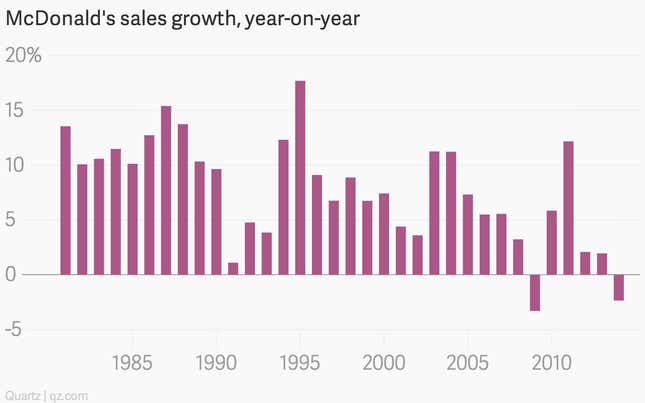 News of the leadership change sent the share price higher in after-hours trading.
In a press release late today, the company credited incoming CEO Easterbrook with recent "menu innovation" and "digital initiatives"—as well as efforts to "elevate marketing." (No word on whether he approved the recent 60-second television ad that set social media ablaze with criticism .)