Eight years after McDonald's let Chipotle go, the contrast between the two restaurant chains still serves as a reminder of America's changing tastes for fast food. As Chipotle grows, McDonald's slumps… old news by now, we suppose. But the companies' earnings reports this week reveal a sudden widening of the gap.
Chipotle's same-store sales were up by a whopping 19.8% this past quarter versus last year's, while comparable sales at McDonald's US outlets dipped by 3.3%, the weakest in a stretch of multiple quarters of declining same-store sales.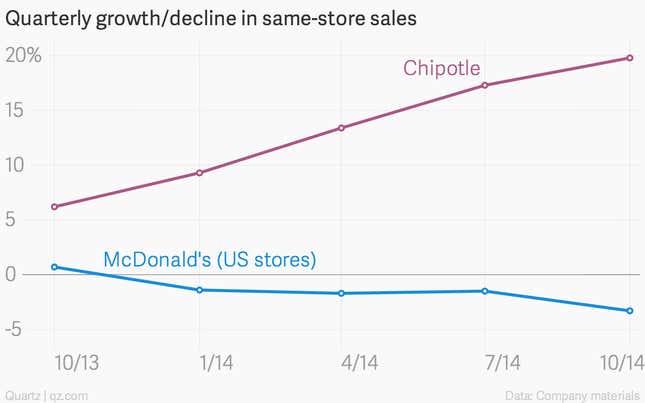 A record quarter for profit growth at Chipotle coincides with severe shrinking at McDonald's, where net income is down 30%.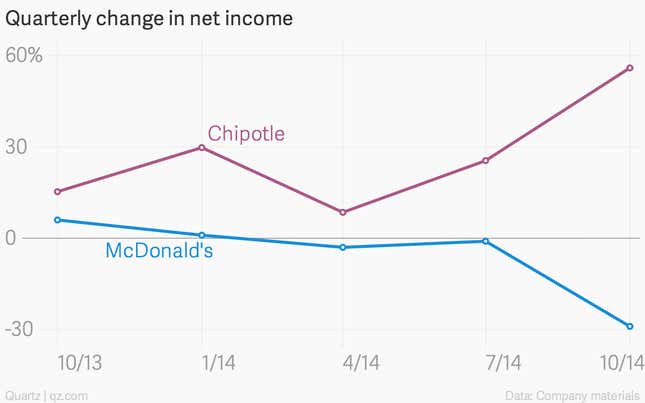 It's the same story with earnings per share.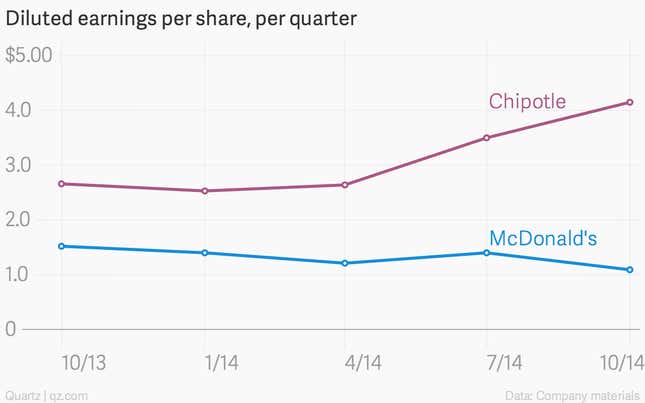 Whether these two will keep growing apart is hard to say, given that Chipotle doesn't expect to reel in sales at such a dramatic pace in 2015, and McDonald's is hoping for nothing less than a dramatic turnaround of its own sales. One supposes, however, that it will take more than a couple quarters for McDonald's to recover from the very bad year it's been having.