The US economy expanded by 2.4% in 2014, as growth in the fourth quarter came in somewhat below analyst expectations.
The economy expanded by 2.6% in the fourth quarter, slowing down from a 5% rate in the third quarter. Analysts had expected growth of more than 3%.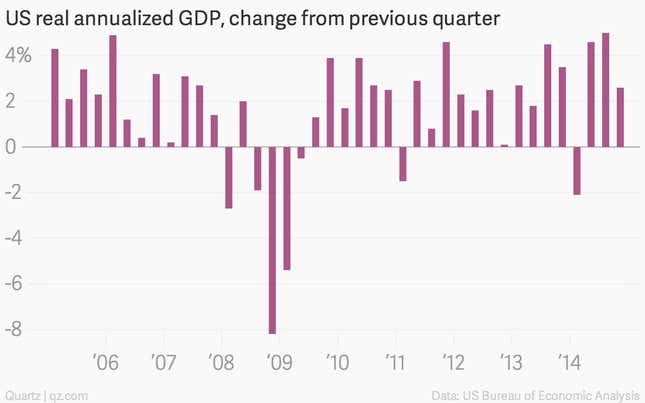 A decline in business investment in equipment weighed on the economy's performance. Some analysts had expected such a downturn, amid the sharp downturn in oil prices. Oil and gas drilling and related machinery makes up about 10% of business investment and 1% of GDP, according to Morgan Stanley analysts.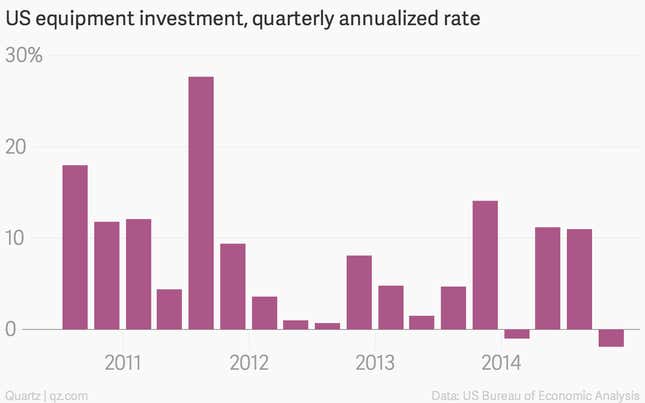 On the other hand, personal spending was juiced by the decline in energy costs, which act as a tax cut for American workers, freeing up some of their cash to be spent elsewhere. Personal consumption spending rose 4.3% compared to 3.2% in the third quarter.