Chinese authorities have pledged to crack down on Chinese tourists behaving badly in the disputed Paracel Islands. After mainland travelers posed with freshly caught fish, many of them endangered species like the long-tailed "thresher" shark, the deputy mayor of Sansha in Hainan, where many tours set off from, said that police would begin targeting such "illegal tourist activity."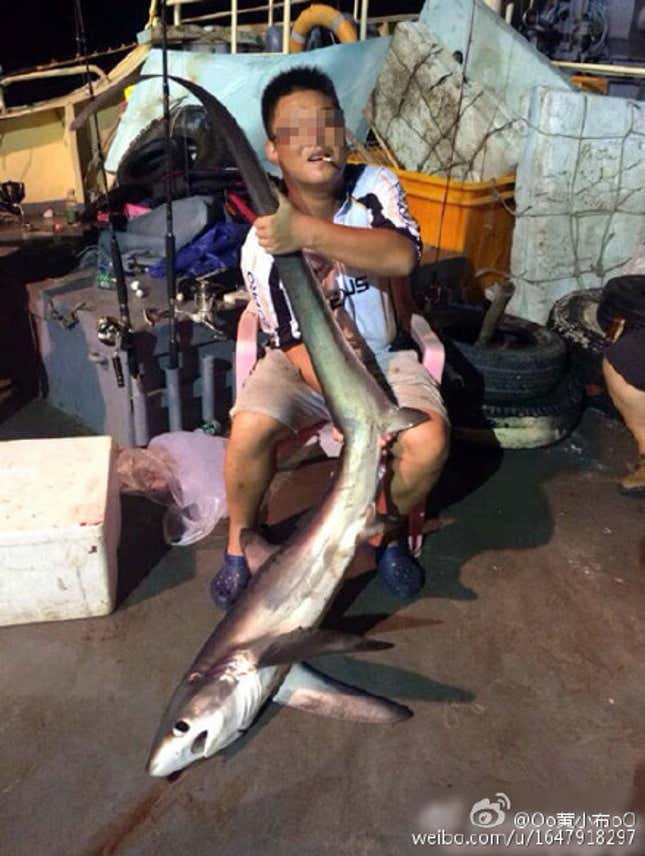 Other photos showed tourists posing with red coral and other rare sea creatures, sparking a wave of criticism online. (You can see more photos here.) China is a signatory to the Convention on International Trade in Endangered Species of Wild Fauna and Flora, which pledges to protect over 30,000 species of endangered animals and plants.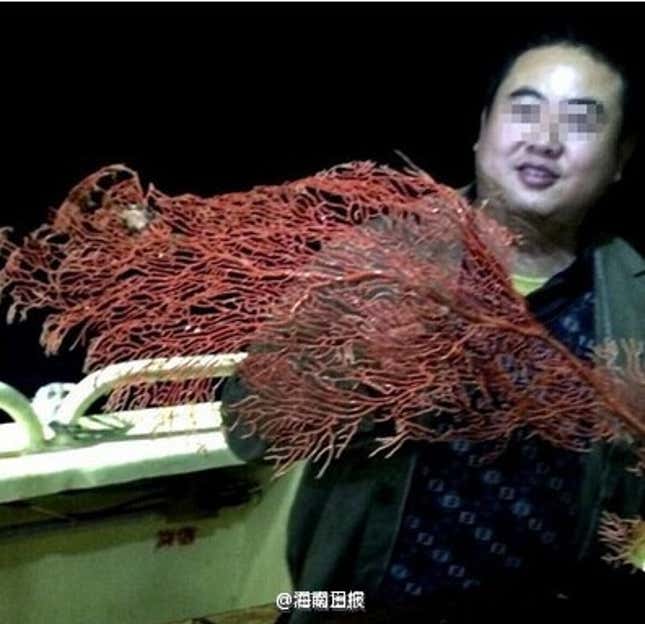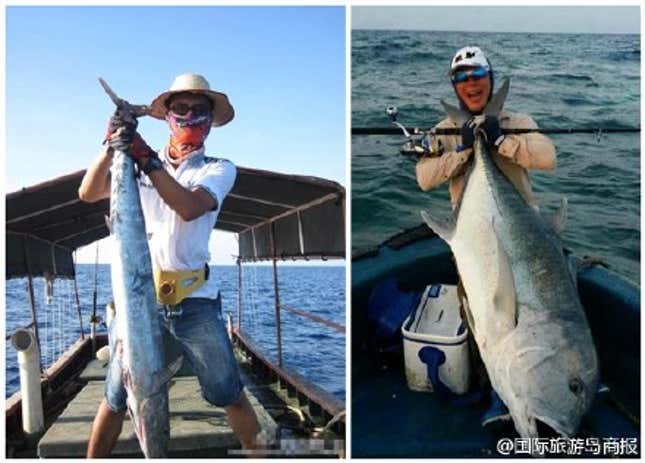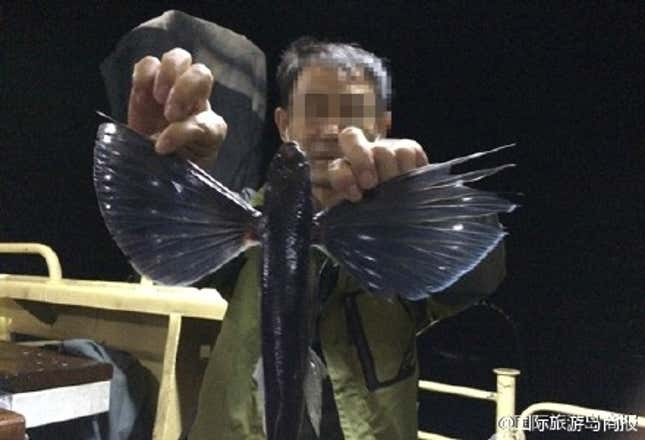 The Paracels, a set of potentially oil-rich islets in the South China Sea, are claimed by China, Vietnam, and Taiwan, but that hasn't stopped over 3,000 Chinese tourists from visiting since 2013 when a tour operator began offering cruises. The area is advertised within the mainland as "China's Maldives."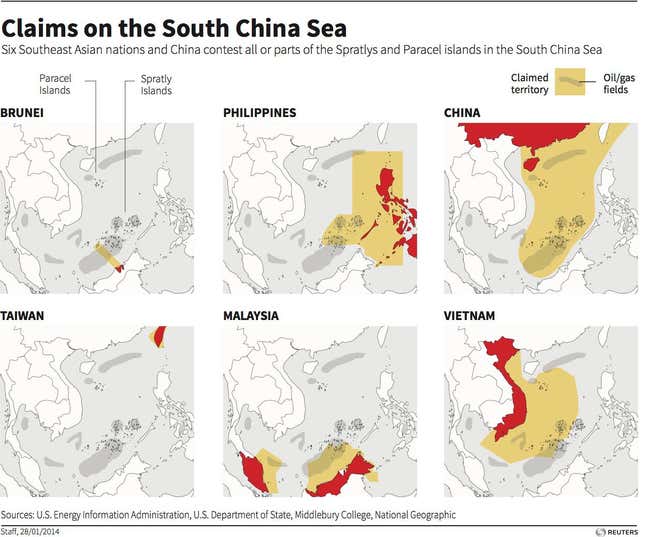 But these trips aren't just about getting a taste of long-tailed shark. The country's decision to promote tourism to the area is only "the latest in a series of unilaterally provocative actions in the area," Vietnam's state-run paper the Thanh Nien wrote last year. Quartz pointed out last year that China's construction of roads, a kindergarten, banks, and a supermarket on one of the islands, Yongxing, serve to bolster Beijing's argument that it fits the United Nation's definition of an island—specifically that it can support human and economic activity—and is part of China's exclusive economic zone.
For the flora and fauna on the Paracels, the bad behavior of some Chinese tourists is nothing new. In 2013, a tourist boasted in a post in Chinese social media about dining on giant clams, which are deemed at risk and conservation dependent by the International Union for Conservation of Nature.