Last night, Jon Stewart announced that later this year, he will relinquish his throne as the host of Comedy Central's The Daily Show after 17 phenomenal years. While the news has certainly made millions crestfallen, the internet is also alight with speculation about who will replace him. We think, like many others, that his replacement should be a woman. Here are 13 possibilities:
Samantha Bee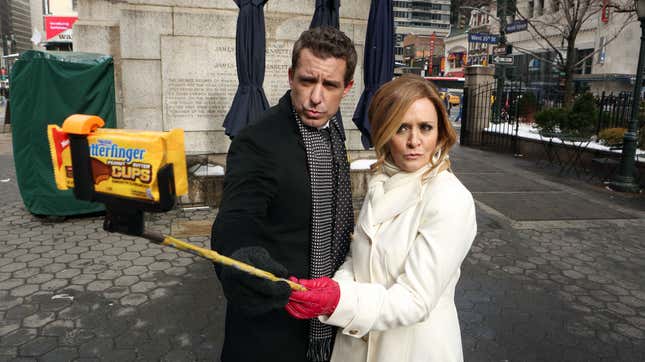 It just makes a lot of sense. She's the longest running correspondent on The Daily Show and has been consistently funny the whole way through. HitFix suggests she co-host with Jason Jones, another longtime The Daily Show correspondent, who happens to be her husband.
Tina Fey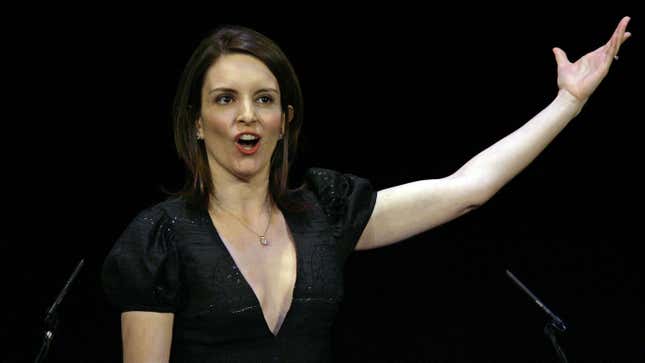 She hosted Saturday Night Live's "Weekend Update" segment for six years, is well-versed in politics, lampooned Sarah Palin, and is generally admired by everyone who watches her perform.
Jessica Williams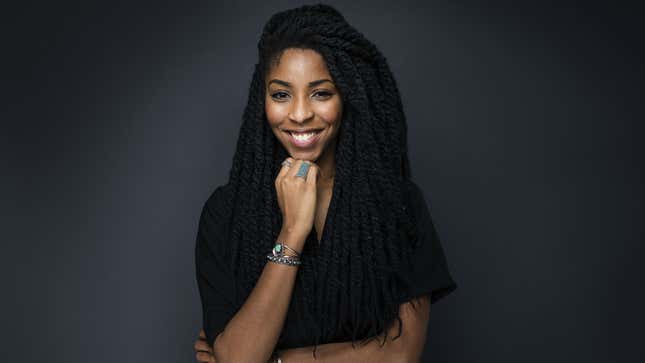 The The Daily Show "senior Beyoncé correspondent" is only 25, but perhaps she could use that to her advantage and insert a youthful flair into the legacy program. Plus, she's already well-liked by current fans of the show, so the transition would be easy.
Chelsea Handler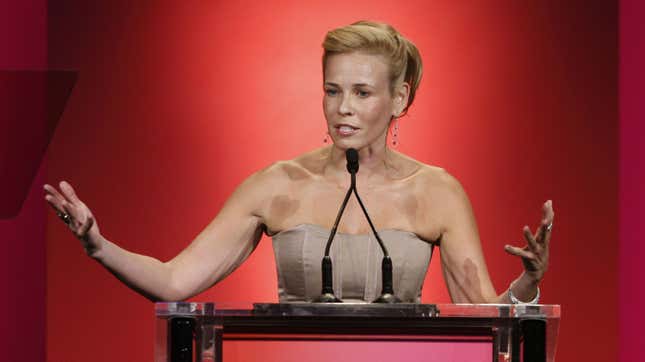 She's divisive, but she has the comedy chops and experience hosting late night TV to fill the role. Unfortunately, she signed on to host a talk show on Netflix next year, so her hosting The Daily Show is highly unlikely—at least, for now.
Tig Notaro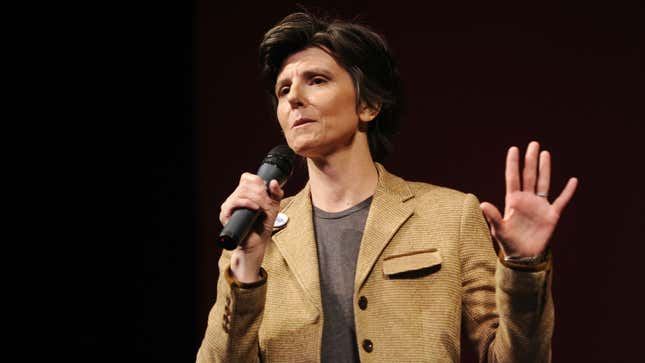 The stand-up comedian is not known to many, though an upcoming HBO special could introduce her to a much wider audience. Her dry, sarcastic delivery could give The Daily Show a fresh, creative approach.
Whoopi Goldberg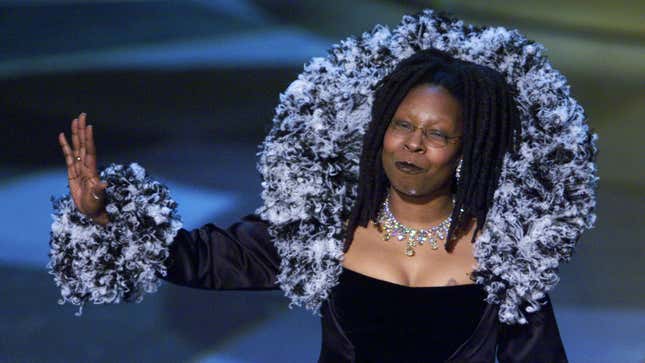 The legendary comedian and outspoken activist is loved by many and reviled by some, but is known to all. After hosting The View for seven years, we think it's high time she move on from that role and try something new.
Chelsea Peretti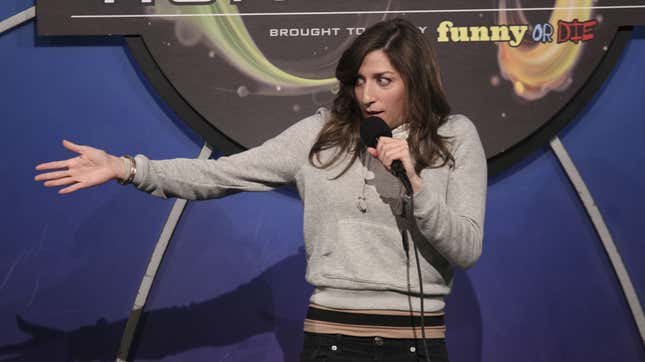 Peretti can do it all. She writes, acts, and does stand-up comedy—all superbly. Presently, she's great opposite Andy Samberg on Fox's Brooklyn Nine-Nine.
Kristen Schaal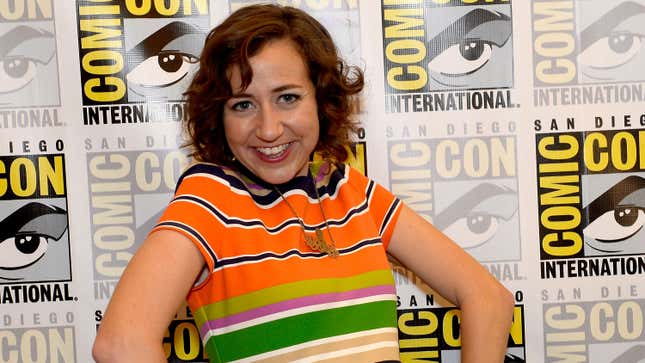 Her frequent appearances on The Daily Show are always funny, and like Peretti, she's a bit of a renaissance woman—acting, writing, performing stand-up, and even voice-acting on Bob's Burgers. She'll be in The Last Man on Earth alongside Will Forte.
Amy Schumer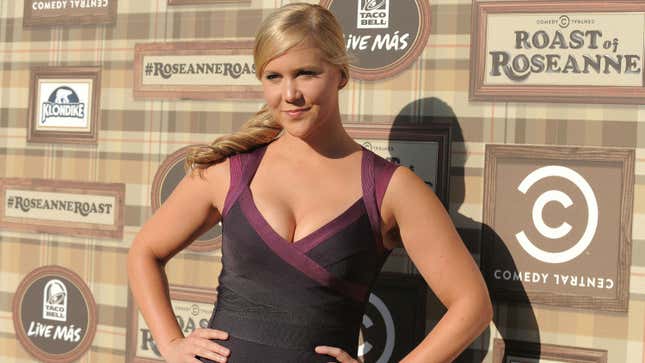 Schumer is blowing up at the right time and she's already on Comedy Central with her sketch comedy series Inside Amy Schumer. She'll be hosting the 2015 MTV Movie Awards too.
Wanda Sykes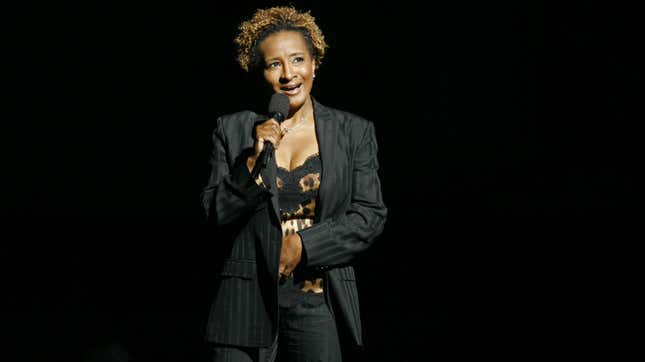 The veteran comedian exerts the perfect amount of outrage and bewilderment in her delivery to satirize modern politics. She's also hosted her own talk show on Fox (albeit briefly) and the 2009 White House Correspondents' Dinner.
Jenny Slate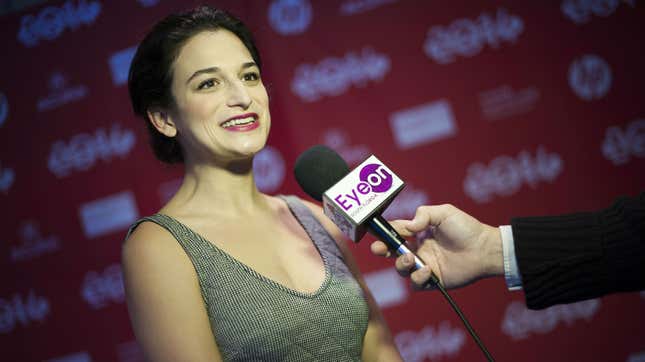 Slate is young, but is an experienced comic and actress whose eccentric style is light years from Stewart's approach. Her animated short film series Marcel the Shell with Shoes On captured the internet's collective heart.
Aisha Tyler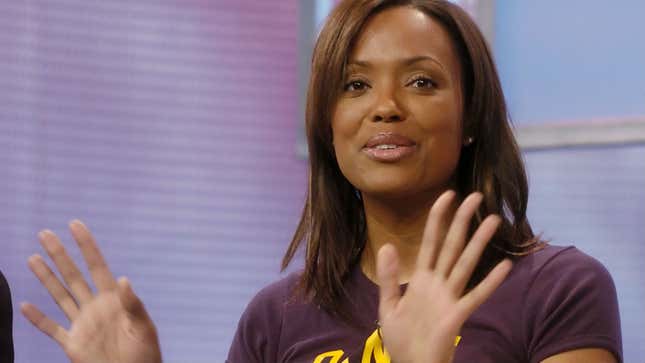 Tyler was one of the hosts for Talk Soup before it turned into The Soup with Joel McHale. Today, she hosts the revival of Whose Line is it Anyway? and is a co-host on CBS's The Talk, a daytime talk show that often gets into political issues. She's among the most qualified of the potential candidates.
Dark horse entry: Sandi Toksvig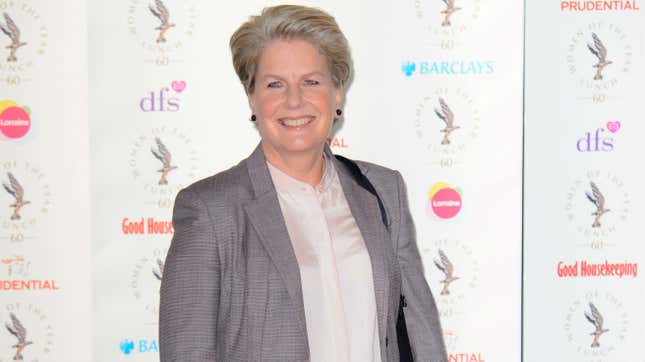 The majority of Americans probably don't know who she is, but if Comedy Central execs happen to want an international perspective, look no further than Toksvig. She was born in Denmark but rose to prominence in the UK, where she's now an acclaimed comedian. It would take getting used to, but the bold move could pay off.