The modern German economy has literally never looked better. Unemployment has held steady at 6.5% for three consecutive months, and that's the lowest rate on record.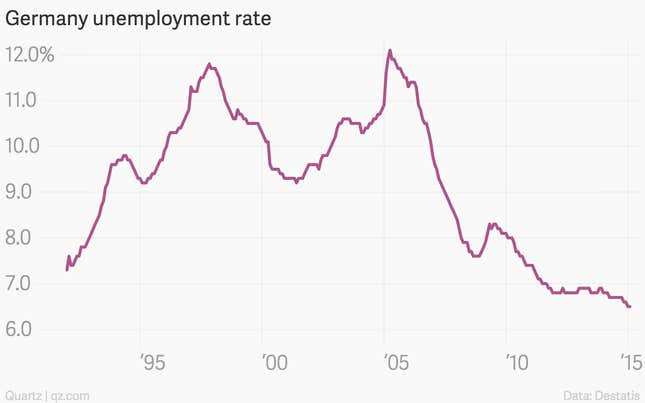 Moreover the number of unemployed Germans has fell to the absolute lowest since reunification in January, at 2.8 million.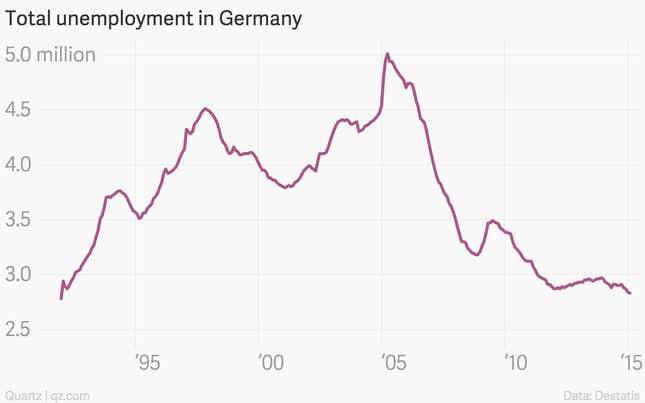 And thanks to wage real wage increases due in part to declining oil prices, consumers have never felt better. A key gauge of German consumer sentiment  rose to its highest level since October 2001.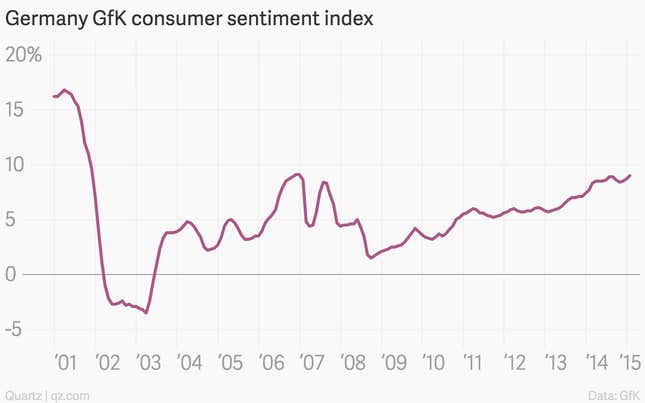 This all most be rather galling to the large swaths of Europe that continue to face truly awful economic realities. But there it is, all the same.