As the Apple Watch launch approaches, one of the most interesting incumbents to keep an eye on is Swatch, the mid-price, design-driven Swiss watchmaker. Swatch has promised at least one smartwatch of its own. In the meantime, it has unveiled this chunky new fitness-oriented device, the Swatch Touch Zero One.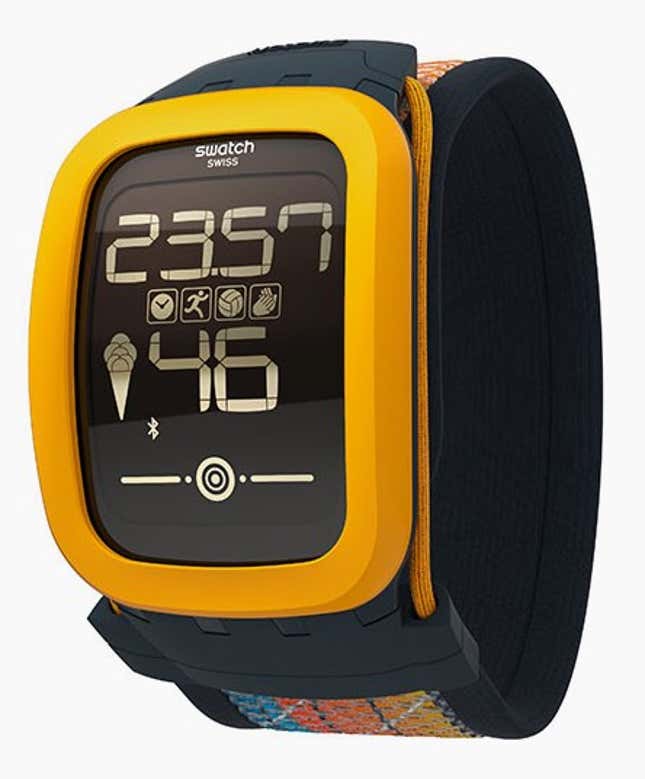 It's a device geared specifically for beach volleyball enthusiasts—"Created with beach volleyball in mind," the company notes—so it's not quite fair to compare it directly to the Apple Watch. (It is, however, perfectly appropriate to say that Swatch seems to have raided the Sony Sports design closet from the 1990s.)
But it raises an important question: In the smartwatch era, is a separate device for tracking beach volleyball—or running, or any specific activity—viable? Or will those functions simply become apps on a more general device, like an Apple- or Google-powered smartwatch? And, moreover, can a company like Swatch—with limited software expertise, but a strong legacy of watch design and distribution—effectively compete?