There's a variety of French chic that's all about understated elegance and restrained luxury. One of its greatest practitioners, Céline, you probably know, but you'd be forgiven if you haven't heard of another label that's been doing it for years.
Lemaire, founded by Christophe Lemaire and now run by him and his partner, Sarah-Linh Tran, has grown quietly since its launch in 1991. But this year, you can expect to see a lot more of Lemaire. Japanese fashion chain Uniqlo, known for low-cost basics and its collaborations with designers like Jil Sander and Jun Takahashi, announced today that Lemaire will be its next partner. The collection is expected in stores this fall.
The Uniqlo announcement should give Lemaire a nice bump, and draw attention to its runway show tomorrow at Paris Fashion Week. In fact, this could be the year the label finally gains mainstream recognition. Last month, the brand launched its own e-commerce shop, and as Business of Fashion reported, its projected revenue for the year is €5.5 million (US$6.2 million), more than triple its revenue of €1.6 million just two years ago. Lemaire quit his job overseeing women's ready-to-wear for Hermès last year to focus on his label, and now it looks like that decision is finally paying off.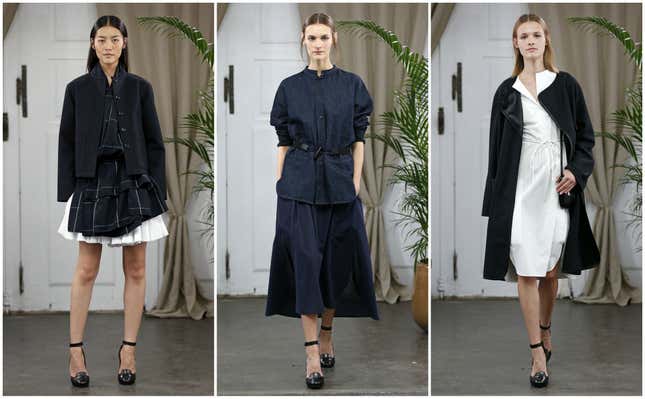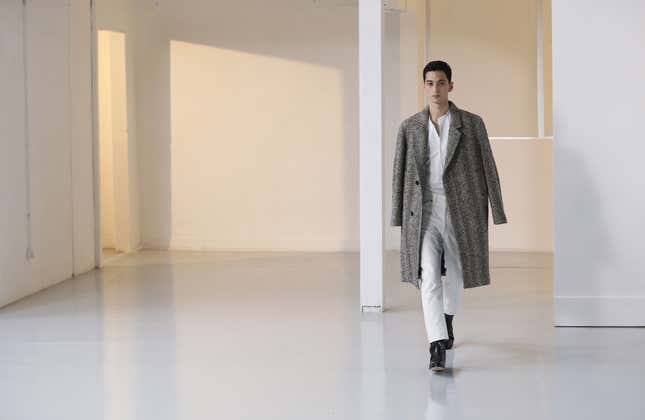 Fueling the label's success is Lemaire's and Tran's gift for creating simple, sophisticated, and beautiful clothes for both women and men. The hallmarks are clean lines, relaxed fits, and a muted palette, blended at times with tribal and Asian influences, such as Mao-collared jackets and kimono-style tops. The clothes also regularly show workwear and military influences, which gives them a utilitarian bent that grounds them in the everyday. Lemaire, to paraphrase what he told the New York Times about his work at Hermès, doesn't do luxury so much as make "useful objects of an extreme quality."
In that light, a collaboration with Uniqlo is somewhat surprising. Lemaire doesn't make the sort of clothes you imagine being churned out at high volume, and neither does he seem to like the idea. In that same Times piece, he called consumerism a "global disease" and said, "You need time to create quality."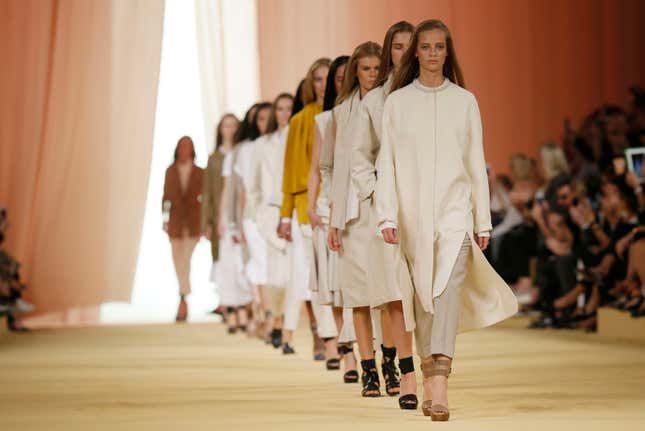 For Uniqlo, however, it makes perfect sense given fast fashion's appetite for reproducing minimalism from the runways, a practice pioneered by Zara that has earned the nickname Zéline.
How Lemaire's approach to design will translate at Uniqlo remains to be seen, but if the +J collection Jil Sander created with Uniqlo is any indication, it will fare well. Lemaire and Tran do have a knack for making the simple look glamorous.